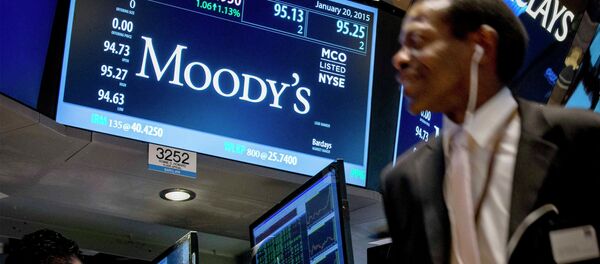 18 February 2017, 13:34 GMT
WASHINGTON (Sputnik)
–
Standard and Poor's upgraded on Friday its outlook for Russia to positive from stable and affirmed the country's foreign currency at 'BB+/B', the company said in a release.
"We expect GDP growth in Russia will pick up, averaging about 1.7% in 2017-2020, and we see a lower risk of large capital outflows, therefore moderating external pressures," the release said. "We are revising our outlook on Russia to positive from stable and affirming our 'BB+/B' foreign currency and 'BBB-/A-3' local currency sovereign credit ratings.
Never miss a story again — sign up to our Telegram channel and we'll keep you up to speed!