"No, I do not," Rogers said in a House Select Intelligence Committee hearing when asked if he had any evidence that Russian cyber actors changed vote tallies in Michigan, Pennsylvania, Wisconsin, Florida, North Carolina and Ohio.
FBI Director James Comey also said that his agency had no such evidence.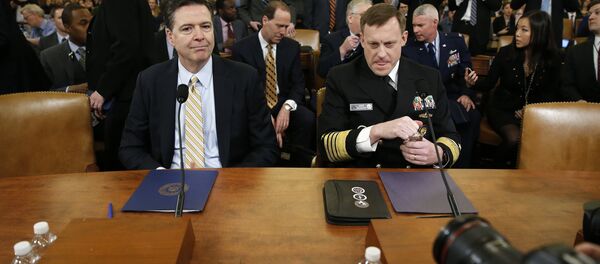 However, the Federal Bureau of Investigation (FBI) is currently conducting a probe into Russia's alleged meddling in 2016 US presidential election, FBI Director James Comey confirmed in a hearing on Monday.
"I have been authorized by the Department of Justice to confirm that the FBI, as part of our counterintelligence mission, is investigating the Russian government's efforts to interfere in the 2016 presidential election," Comey stated. "And that includes investigating the nature of any links between the individuals associated with Trump campaign and the Russian government."
Comey advised not to draw any conclusions before the investigation has ended. However, he gave no timetable when the probe would be finished.