"I can promise you it was not the Russians who hacked the Democratic National Committee (DNC). The software used was way too old. The state hackers would not use an old version of software which was less functional than the updated versions," he said. "One of the things that the CIA said and I've been saying for years is that it is virtually impossible to find attribution for any hack because a good hacker can hide their tracks plus make it look like someone else did it. This happens all the time."
It is extremely likely that if a cyberattack appears to have originated in Russia or China for instance, it was in fact launched from a third country. In this case locations are placed specifically to hide the tracks of the true perpetrator, he explained.
McAfee suggested that there could be political motivation behind accusations that Russia launched cyberattacks on the Democratic National Committee (DNC) and John Podesta, the former chairman of the 2016 Hillary Clinton presidential campaign.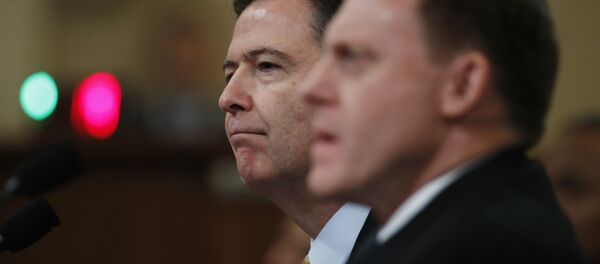 Vladimir Putin is "possibly the most powerful man in the world. America resents that. The Democrats for some reason hate Putin. I think Donald Trump is far wiser," he said, referring to Trump's pledge to improve relations with Russia which were ruined during the Obama administration. "If in fact they spoke with each other daily, wouldn't we have a more harmonious world? And yet here in America we are trashing people for speaking to Putin. It's bizarre."
McAfee further commented on recent revelations with regard to the CIA's hacking secrets. He expressed doubt that the US intelligence community could be made more accountable and transparent if stricter rules on its operations are passed.
"I've never seen a covert agency adhere to any kind of legislation. We all know that murder is illegal in almost every country and yet there is not a single covert agency in America, except possibly for the FBI, that does not engage in assassinations. We all know this. I don't think legislation is needed. I think that we need a firm hand. We need to fire the directors and management all the way down to the street agent and then start over," he said.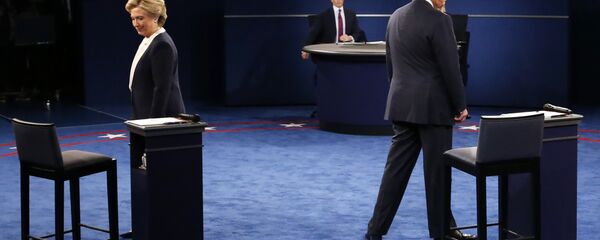 McAfee also said that cyberwar could have far more serious implications than a nuclear conflict.
"We are not in a nuclear age anymore. There will not be another nuclear war because cyberwar is far more devastating. The tools will eventually be in the hands of hackers because this is what happens when you build weaponized software. The first time you use it you send a copy into the wild and every researcher in the world has a copy of that. It can then be duplicated and in a year from now, these tools will be sold on the dark web by 15-year-old boys for a hundred dollars," he explained.
Have you heard the news? Sign up to our Telegram channel and we'll keep you up to speed! https://telegram.me/sputnikradio