WASHINGTON (Sputnik) — When asked by Senator Jodi Ernst of Iowa if he agreed that a more robust NATO presence was needed in Kosovo to deter Russia in the Balkans, Scaparrotti said, "Yes, Senator, I do."
Scaparrotti continued, "We should not reduce our force size, particularly the Kosovo security force because it's kind of the bedrock of stability right now, but we do need a much more robust diplomatic informational effort among the alliance there."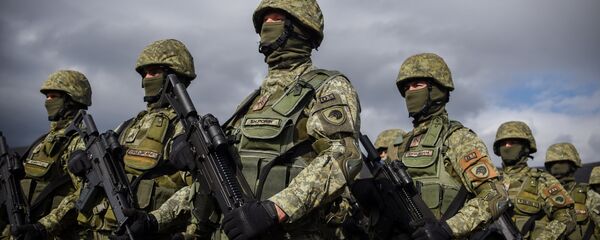 In a meeting on Tuesday, US Secretary of Defense James Mattis discussed ways to enhance NATO's mission in Kosovo with the alliance's Secretary General Jens Stoltenberg.
Albanians in Kosovo unilaterally declared independence in February of 2008 after a US-led NATO 78-day campaign to bomb the then Yugoslavia (consisting of Serbia and Montenegro) in 1999. Since, the United States established in Kosovo Camp Bondsteel, one of its largest military bases abroad.
More recently, Kosovo has been beset with corruption, organized crime and Islamic extremism, and has continued to serve as staging grounds for Albanian radicals in Macedonia, Serbia, Montenegro and elsewhere in the region in their attempts to form Greater Albania, according to published reports.