Beginning last month and continuing into this month, Belarus has been rocked by protests over a proposed government tax on the unemployed, popularly dubbed the law against 'social parasites'. Demonstrations in cities across the country have ranged from several hundred to several thousand people, with the normally dormant and insignificant pro-EU opposition taking advantage of apparent popular dissatisfaction.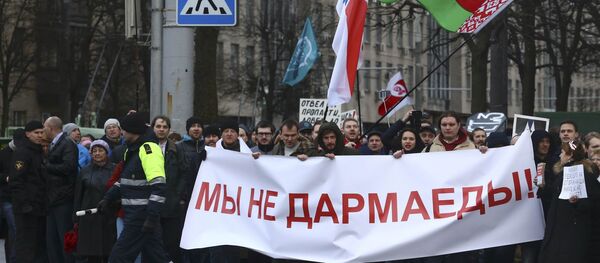 Against this background, also starting last month, Moscow and Minsk – each considered by the other as among their respective nations' most significant political, economic and military partners, have been stuck in an economic conflict escalating into politics over visa rules (including Belarus's decision to introduce visa-free travel for EU and US citizens), food exports, and the traditional problem of oil and gas prices. Belarus considers energy prices to be too high, in light of recent fluctuations in global rates, whereas Russia, and Gazprom, believe that Minsk must live up to its contractual obligations, and pay off its
$550 million debt
.
Amid the observable schism between the two countries, journalists have discovered that groups like USAID and the National Endowment for Democracy, along with their European analogues, are actively promoting 'civil society' initiatives and 'independent media' in Belarus. In past years, these same organizations and initiatives helped inflame color revolutions along Russia's borders, most recently in neighboring Ukraine. 
In this situation, Mikhail Demurin, respected former diplomat, politician and RIA Novosti political commentator, published a piece explaining that in the interests of avoiding a Maidan-type scenario in Minsk, it's critical for Russia and Belarus to review, rethink and ultimately shore up and deepen their relationship, including at a deep level beyond politics and economics.
For starters, Demurin recalled that amid rumors (since refuted) that Belarus was looking to make some kind of strategic U-turn away from Moscow and toward the West, Belarusian President Alexander Lukashenko made an effort to assure Moscow that the Belarus's alliance with Russia is not in question. However, while the Belarusian leader continues to insist that he doesn't "understand the logic" behind Moscow's grievances, the reality is that several problems, both economic and political, really have piled up.
© Sputnik / Nikolay Hiznyak /
 / Go to the mediabank
Joint military exercise of the Russian Airborne Forces and the Belarusian Special Operations Force at the Polivna training ground in the Ulyanovsk Region.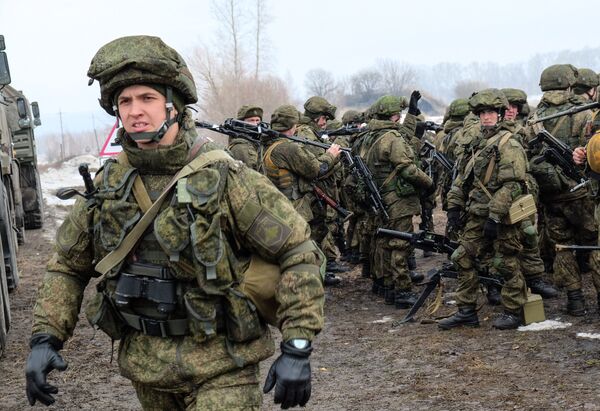 Joint military exercise of the Russian Airborne Forces and the Belarusian Special Operations Force at the Polivna training ground in the Ulyanovsk Region.
© Sputnik / Nikolay Hiznyak /
/
For one thing, Demurin explained, "the Russian side is irritated by the constant attempts by the Belarusians to bypass the ban on the import of certain products into Russia, especially those falling under the Russian countersanctions regime [against Western countries]. Similarly, Moscow no longer wants to tolerate Belarus's increasing debt for gas supplies, and has rejected the Belarusian side's efforts to get Gazprom to retroactively change the current prices."
At the same time however, the expert stressed that while "it would be trite to repeat again the impossibility of renouncing the terms of the existing [energy] contract, failing to listen to our partner's proposals to adjust the contract…also isn't exactly the best way of conducting business between allies."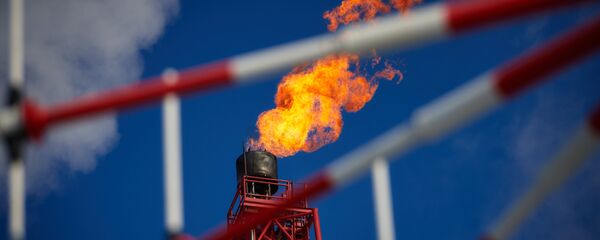 And there are other issues, Demurin noted, including of a nature which may lead some in Russia to question the nature of the Russian Belarusian alliance. After all, critics say, Belarus didn't recognize Abkhazia and South Ossetia in 2008, didn't recognize Crimea's Russian status in 2014, and has attempted to take an impossible 'neutral' stance toward post-Maidan Ukraine.
"Putting forward such a list of claims toward Minsk, and recalling the aforementioned 'economic maneuvers', many in Russia speak of Lukashenko's 'ungratefulness', and the lack of gratitude of Belarus," said to "exist in its present state only thanks to billions of dollars in Russian financial and economic assistance, as a whole," the observer added.
"For me however, after the ultimate failure of Moscow's policy in Ukraine up to 2013, references to these kinds of material investments in 'good neighborly relations' just don't' seem very convincing," Demurin  stressed. "The issue," he noted, "is not in financial or economic aid, but in the ability to control where the allocated money goes, and in our ability to transform such investments into political influence."
Belarus in the Sights of European & US Geostrategists
Moscow, according to the observer, must take stock of the reality that the conditions for building up this kind influence in Belarus are extremely difficult. 
"Over the past quarter-century, the West has made a tremendous effort in working to 'reformat Belarusian brains'. They have built a mechanism of influence consisting of hundreds of projects by a number of international and regional organizations (including those, such as the OSCE, where Russia is a full-fledged participant), [sponsored the] activities of numerous 'assistance' programs, like those of USAID, and most importantly, have worked within the framework of the EU's Eastern Partnership program, which has already proved its effectiveness in 'hacking' into Ukraine."
© Sputnik / Valeriy Melnikov /
 / Go to the mediabank
President Vladimir Putin's working meeting with Belarusian President Alexander Lukashenko, November 22, 2016.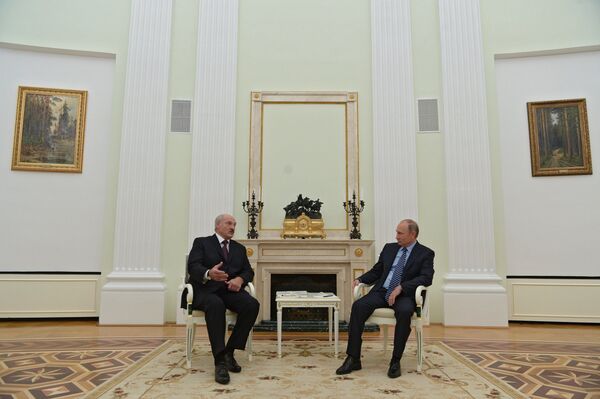 President Vladimir Putin's working meeting with Belarusian President Alexander Lukashenko, November 22, 2016.
© Sputnik / Valeriy Melnikov /
/
"The core of this multilateral and systemic work is the promise of 'taking Belarus into the European family of nations'. And we must realize that these promises rest on fertile ground," the expert warned. After all, he noted, "the Belarusian elite, especially those under age fifty, would very much like for Europeans to accept them as 'their own', to testify that they are at least 'no worse than the Poles', relatively speaking'."
"And it's not worth it [for the Russian side] to be surprised or indignant over this," Demurin stressed. "Instead, it is necessary a) to be mindful of the strength of the Catholic Church in Belarus, and b) not to forget that in Russia itself, the desire to 'hobnob' with Western Europe was also the central trend until only recently. Furthermore, the fact that the Western 'brain surgeons' are able to freely 'operate on the Belarusians' brains' is in part our own fault."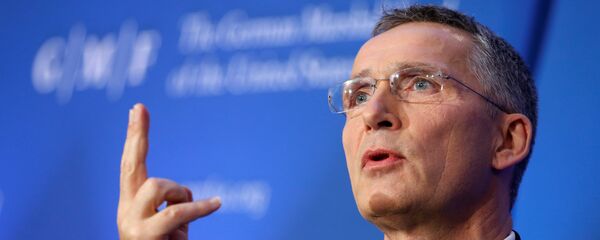 "In these circumstances, a generation, if not two, of Belarusian mid-level politicians, deputy ministers, department directors, heads of public organizations and deputies of various levels has grown up in Belarus. They are happy that the Europeans call them 'new Europeans', 'open' and 'European-minded' people, and Europe actively nurtures them in this capacity in every way possible."
In this situation, Demurin emphasized that Moscow too must start a systematic effort to battle for the minds of Belarusians, particularly those of the country's elite. 
Russia, he noted, came to realize the necessity to do this late in the game, "and during those few years that we too began using soft power, have yet to develop an effective mechanism of influence. To boot, we do not have the same fertile soil as the West does [in terms of influence-gathering]: the Belarusian elite does not require any 'civilizational' recognition from us. They need gas at an acceptable price, they need oil, the need to make money on trade with us, but do not require recognition from us that they are 'one of our own'."
© Sputnik / Egor Eryomov /
 / Go to the mediabank
Gazprom's Zapadnaya gas distribution station in Belarus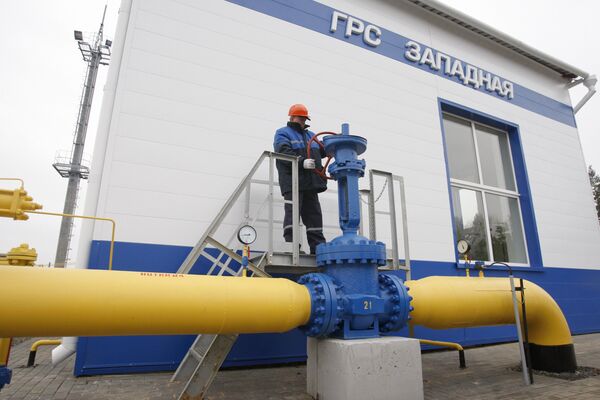 Gazprom's Zapadnaya gas distribution station in Belarus
© Sputnik / Egor Eryomov /
/
"This is a serious problem," Demurin stressed, "especially as Lukashenko's own efforts and those of his closest circle to influence this part of the elite are limited."
The observer reiterated that "many Belarusians do feel tied to us [in the civilizational sense], but also want to be seen as 'among their own' in the West. The question is: is such a thing possible? In the short term, yes, but in the long term – no."
"Has Belarus's pro-Western elite taken the necessary lessons from Ukraine's history? Do they understand that they can get sucked in, that a Maidan will be organized, and that as soon as the regime changes, so too will its moderate representatives be pushed aside?"
Ultimately, Demurin emphasized that whether or not Russians like it, "a great deal will depend on the position taken by Alexander Lukashenko. It's clear the recent discovery of a
plot by Ukrainian militants
'preparing provocations' will be a serious cause for reflection for him, leading him to ask several questions: In what capacity does he and politicians like him need Russia? Is this need limited to financial-economic benefits? Judging by the topic of the 'fifth column' which he has raised, he seems to understand that the West will try to compensate for the near-collapse of Ukraine by dealing even more unceremoniously with Belarus as well."
As for Russia, the observer suggested that "the public, and our country's leaders, rather than being irritated with Minsk, must start a systemic struggle for the minds of Belarusians. The time necessary for the full-scale deployment of such an effort must to be purchased," including by economic means, if necessary. After all, Demurin stressed, "this is a struggle not only for Belarus; it is a struggle for Russia, our kinship, our identity, and our common future."