The report comes courtesy of the United Nations' International Children's Emergency Fund (UNICEF) and is dramatically entitled "Thirsting For a Future." The report predicts that the soaring global population (projected to be around 9 billion in the year 2040), droughts and rising sea levels will increase the demand and decrease the supply of water.
"A major factor in water stress will be a global increase in demand for water, driven largely by industrialization, population growth, demographic shifts, food production and increased consumption. Taking longer showers, cleaning cars, watering gardens and eating more meat – all take their toll," reads the introduction the report.
"If action is not taken to plan for water stress, and to safeguard access to safe water and sanitation, many of these children will face a higher risk of death, disease and malnutrition."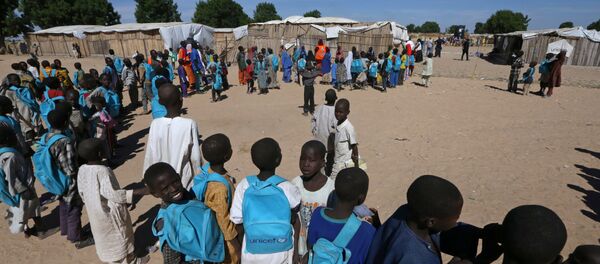 28 February 2017, 11:47 GMT
The report also makes a point that the water crisis disproportionately affects women and girls and people living in poor countries. "Globally, women and girls already spend about 200 million hours a day gathering water," time that the report argues should be spent in school or at other work.
"Today, we're failing a quarter of the world's children by not ensuring the most basic component of their well-being. Clean water affects everything from a child's health to their education and to their safety. Providing access to clean, safe water must quickly become a global priority before it's too late," said UNICEF Canada President David Morley.
The report claims that the "crisis is not inevitable, but we must act now… Climate change is contributing to a growing water crisis, putting the lives of millions of children at risk."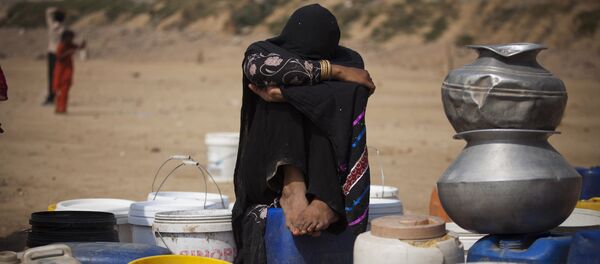 The report also calls for the construction of resilient water and sanitation systems to protect sources from contamination.
The Global Risks Report 2017, published by the World Economic Forum, claims that 36 countries face "extremely high" levels of water stress. Water crises are the third-largest risk in terms of impact to modern-day humanity. Extreme weather events are in second and weapons of mass destruction take first place.