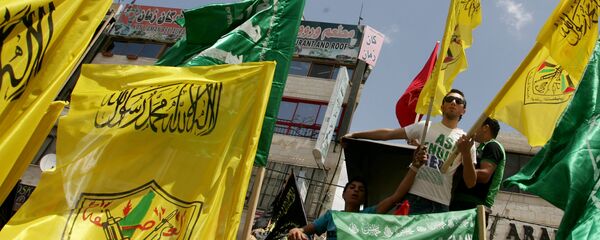 MOSCOW (Sputnik) – Faqha was shot dead by gunmen in Gaza on Friday and Hamas has accused Israel of being behind the shooting, the Arutz Sheva news agency said on Saturday.
Mazen Faqha was released by Israel in exchange for a kidnapped soldier in 2011. He was reportedly a senior member of the Hamas military wing.
Hamas, an Islamist political and militant group, seeks the creation of an independent state of Palestine and wants Israel to withdraw from the Palestinian territories. Hamas has been the governing authority of the Gaza Strip since 2007.
Israel classifies Hamas as a terrorist movement, accusing it of attacking the country's territory.