New Delhi (Sputnik) — India's emergence as the third largest aviation market in terms of domestic passenger traffic overtaking Japan and now just behind China and the US comes as an opportunity for major aircraft manufacturers, including Russia's United Aircraft Corporation, which recently expressed its desire to localise some of its production line in India with its local partner Mahindra Aerospace.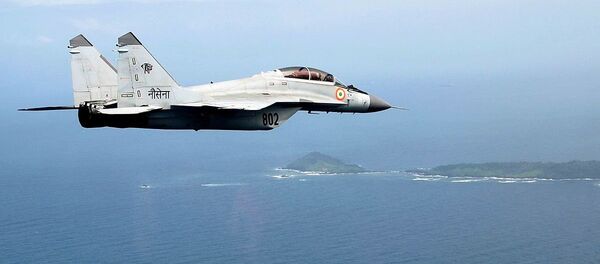 21 February 2017, 16:34 GMT
In its latest report, the Sydney-based think tank Capa – Centre of Aviation said that India with 100 million domestic air passenger traffic in 2016 stood behind only China (436 million) and the US (719 million). India beat Japan (97 million) and claimed third spot for itself. Not only that, India is expected to become the third largest aviation market (both domestic and international passenger traffic) by March next year overtaking the UK, according to Capa.
India was projected to emerge as the third largest aviation market by 2020.
"India will become the third largest market 2-3 years ahead of what was projected. This is because the growth has been much higher," said Kapil Kaul, head of Capa India in a press release.
Further growth in the sector will not come without investments and capacity expansion, including of aircrafts. The aviation sector is expected to notch investments worth US$ 15 billion by 2020, with about $10 billion alone coming from private sector after relaxation of foreign direct investment norms, says a FICCI-PwC report.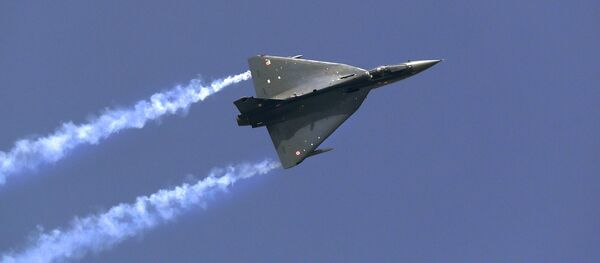 15 February 2017, 11:46 GMT
As more airliners scramble for their share in India's aviation pie, many of them will expand their fleets. The report expects approximately 300 small aircrafts, 250 helicopters and approximately 300 business jets to be added to the current fleet of Indian carriers in the medium term.
This serves an opportunity for all, including Russia's United Aircraft Corporation, the maker of – the Irkut MC-21, dubbed as a major challenger to Airbus and Boeing.
Already the Russian firm has shown its intent to localise its production line with local partner Mahindra Aerospace. The decision was announced during the recent visit of Russian Trade and Industry Minister Denis Manturov. The Indian conglomerate is being considered for partnership for manufacturing parts of the IRKUT-MC21 civil aviation aircraft.
"We have a very good example of a modern aircraft, the Sukhoi Superjet project. We are open to both exporting it to the Indian market as well as localizing some of the components production. We are working on another civil aviation project, the MC21 aircraft, which is scheduled to have its first flight soon, and we are having talks with Indian company Mahindra & Mahindra," PTI quoted Manturov who spoke to reporters at the International Engineering Sourcing Show (IESS) organised by EEPC India in Chennai along with Indian Commerce Minister Nirmala Sitharaman.
Mahindra Aerospace is already partnering with Russia in the manufacture of the Sukhoi Superjet.