Senate Intelligence Committee Chairman Richard Burr, in his opening remarks, asserted that the hearing would provide a "foundational understanding of the problem."
Once again, however, evidence primarily consisted of speculation, and appeared to fall short.
"Russian propaganda outlets like RT and Sputnik successfully produced and peddled disinformation to American audiences" in favor of the campaign of Donald Trump, Vice Chairman Mark Warner asserted in his remarks, as if it was a well documented and proven fact.
"This Russian 'propaganda on steroids' was designed to poison the national conversation in America."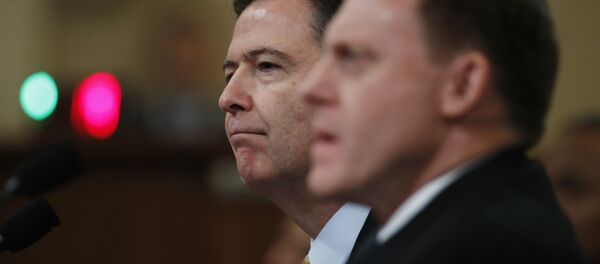 Eugene Rumer, a former national intelligence officer for Russia and Eurasia at the US National Intelligence Council, claimed that "fake news" and "trolls" are an "integral part of Russian foreign policy."
"It is the totality of Russian efforts in plain sight — to mislead, to misinform, to exaggerate — that is more convincing than any cyber evidence. RT, internet trolls, fake news and so on, are an integral part of Russian foreign policy today," Rumer claimed.
Roy Godson, a former Georgetown University professor still apparently stuck in the Cold War era, continuously referred to Russia as "the Soviets." He did admit that there is little evidence that Russia attempted to change vote tallies.
Former FBI agent Clinton Watts offered testimony about how "trolls" will push hashtags and stories on Twitter until they make it into the top 10 trending items — forcing mainstream media to cover the topic. Stating the obvious, he explained that once information gets on to Twitter's trending list it will gain organic traction.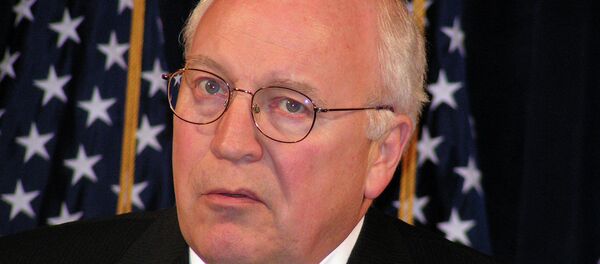 Watts cited hashtags such as "God," "constitution," "conservative," and "Trump" as examples of hashtags used by "Russian trolls." He also claimed that Kremlin operatives did not stop meddling in American politics after the election, and just this week engaged in a campaign to smear House Speaker Paul Ryan.
"This past week we observed social media campaigns targeting Speaker of the House Paul Ryan hoping to foment further unrest amongst US democratic institutions," Watts testified.
Many US Trump supporters took to Twitter following his comments to declare that the former agent was giving Russia credit for their efforts, as prominent supporters of the president have long voiced displeasure with Ryan.
Watts urged mainstream traditional media to boycott WikiLeaks, so that "Russian influence dies on the vine."
He also claimed that the efforts did not just target Clinton during the primaries, but other politicians as well — specifically including Senator Marco Rubio, who was sitting on the panel.
"They were in full swing during both the Republican and Democratic primary season — and may have helped sink the hopes of candidates more hostile to Russian interests long before the field narrowed," Watts claimed. "Senator Rubio, in my opinion, you anecdotally suffered from these efforts."

During the second panel, Rubio shocked the room when he stated that former members of his presidential campaign were "targeted" by people using IP addresses in Russia, first in July, and again on Wednesday.
"Former members of my presidential campaign team who had access to the internal information of my presidential campaign were targeted by IP addresses with an unknown location within Russia," Rubio said Thursday. "That effort was unsuccessful."
"I would also inform the committee within the last 24 hours, at 10:45 a.m. yesterday, a second attempt was made, again, against former members of my presidential campaign team who had access to our internal information — again targeted from an IP address from an unknown location in Russia. And that effort was also unsuccessful."
Following the hearing, Rubio was asked by Sputnik News whether he was able to verify the person was actually in Russia and not just using a VPN to show a Russian address. He paused for an extended moment before answering.
"I'm going to stay with what I said in the committee and not outline anything further," Rubio told Sputnik News, measuring his words carefully. "We've turned it over to the appropriate authorities and we'll go from there."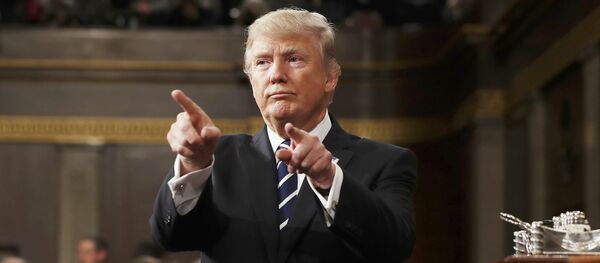 Another Senate witness, Thomas Rid, professor in the Department of War Studies at King's College London, strangely asserted that WikiLeaks, Twitter and "over eager journalists" are all "unwitting Russian agents."
Earlier this month, Dmitry Peskov, spokesman for Vladimir Putin, told CNN that "hysteria in official Washington and in the American media" is harming relations between the two nations. He also vehemently denied Russian involvement in election-related hacking.
"This is unimaginable and someone has to say — all this is not true. We have to be sober, let's come to our minds," Peskov added.
On Tuesday, Burr and Warner spoke to reporters about their investigation.
Burr, a Republican, announced that seven staffers are working full time on the probe, compared to three on the Benghazi investigation. The smaller investigation into the 2012 attack cost American taxpayers over $7 million.
"This one's one of the biggest investigations that the Hill has seen in my tenure here," Burr said.