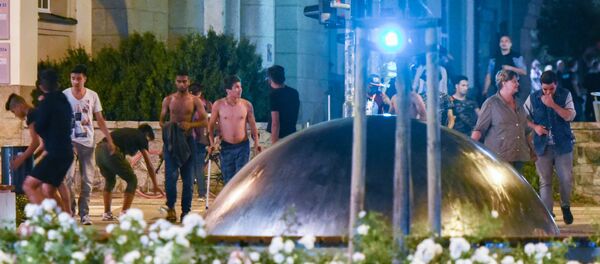 A new account of life inside mosques has caused alarm in Germany, revealing that ordinary places of worship are home to imams who preach the rejection of German society and its values.
The book is called "Inside Islam – Was in Deutschlands Moscheen gepredigt wird" (Inside Islam – What is being preached in Germany's mosques), and warns that most mosques are fostering parallel societies within Germany.
Dr. Abdel-Hakim Ourghi, a researcher of Islam based in Freiburg, isn't surprised by the results of the investigation. 
He told Sputnik Deutschland that imams across Germany are preaching a conservative version of Islam which represents a "stage of preliminary radicalization in many mosques."
The young generation of worshippers at German mosques is "the generation of halal and haram," the "generation of the permissible, the forbidden or objectionable," Ourghi said.
"Everything that does not relate to Islam is [considered] rather objectionable. In many cases the values of Western culture are also rejected. Only ones which also apply to Islam are accepted."
Ourghi said that he has witnessed a sermon in a mosque belonging to the Turkish-Islamic Union for Religious Affairs (DITIB) which preached hate.
"At the end of last year, I heard sermons (in DITIB) which whipped up hatred against Jews, Christians and Christmas," Ourghi said.
"We have to talk openly about this. There is a danger in some or most of the mosques here in Germany, which has to be discussed. It is important to talk openly about taboo topics. This is not about developing or operating a program of hate against Islam but simply talking about facts. If we have a problem, you can simply debate it. This has nothing to do with Islamophobia, it is about the Enlightenment."
Ourghi recommended several measures to stop more radicalization in German mosques, including forcing them to hold sermons in German and educating imams at German universities.
"You simply have to use the German language as a connecting bridge of communication for religious views," Ourghi said.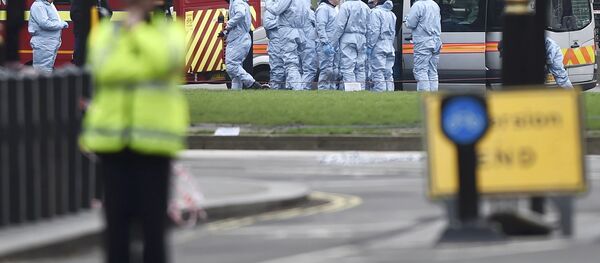 The researcher said that freedom of religion and opinion must be protected, but not at the cost of tolerating extremism.
"But this tolerance towards Islam, Islamists or these highly conservative imams also entails risks for everybody in Germany. Tolerance also means protecting the people living here from Islamic preachers and their power," Ourghi said.
On Tuesday, German TV journalist and expert on Islam Constantin Schreiber presented his book, which details his experience visiting Arabic- and Turkish-speaking mosques in six cities across Germany over an eight-month period.
He deliberately selected so-called "normal mosques," not the "Salafist meeting places" that are monitored by German intelligence services. 
"With my book, I wanted to make it clear that people should know what is being preached behind the doors of places of worship," Schreiber said.
There were no imams calling for violence against unbelievers in these ordinary mosques. However, they preach the rejection of the values of ordinary Germans and see German society as a source of danger and temptation for Muslims. The freedom of religion which is afforded to Muslims appears to be the only positive thing they have to say about Germany.
An Arab imam in the Berlin municipality of Wedding talked of an "environment that is strongly affecting us. It is like a huge current that breaks you down, obliterates you, takes away your values and replaces them with its values."
Worshippers were told they can only "remain" if they remember "the advantages of God's obedience."
In Germany's oldest mosque in Wilmdersdorf, Berlin, the journalist picks up a brochure which tells worshippers that "God alone is the source of laws," and "community is not based on a declaration of human rights."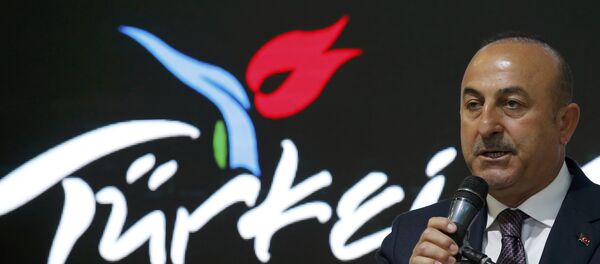 It tells readers that the Koran rejects parliamentary democracy, all representations are fraudulent and the concept of the nation is a "Western disease."
Schreiber's book has led to some concern about the impact of many mosques on German society. 
Speaking at the book launch, German CDU politician Jens Spahn called for the creation of a register for mosques "so that we know what's what," the Rheinische Post reported.
He added that the lack of a central authority to co-ordinate the Islamic centers' activity is problematic. The Central Council of Muslims in Germany represents only a small minority of Muslims and the largest union, the Turkish-Islamic Union for Religious Affairs (DITIB) also faces questions over its relationship with Turkey.
"All associations together represent not even a quarter of the Muslims in Germany," Spahn said.