In an exclusive interview for Sputnik Belarus ahead of Russia-Belarus Unity Day, a holiday marked April 2 to celebrate the creation of the Russian-Belarusian Union State in 1996, the ambassador confirmed that Moscow is fully aware of the West's machinations to try to turn Minsk against Russia.
"All the actions by the West, on both the Ukrainian and Belarusian flanks, all these actions have an anti-Russian character," Surikov emphasized. "We understand that the next efforts will be directed at Belarus, and that they have already been directed there," he added.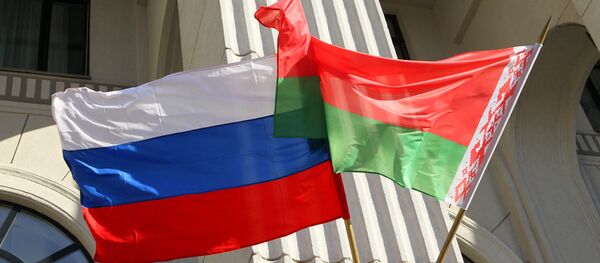 "We can see that a variety of delegations have become frequent visitors to the country. We are looking at this closely, but understand that for now, the West does not have the strength to tear Belarus away from Russia," the diplomat noted.
"And Belarus itself is not prepared to rush into the West's arms, breaking all their economic ties [with Russia]," Surikov added. 
What's more, he noted, there are already the negative examples of Ukraine and Moldova. The efforts by pro-EU politicians in both countries to break the partnerships these countries had with Russia have only led to political and economic instability, and in Ukraine's case, even to civil war.
In any case, the diplomat emphasized that Minsk's determination to maintain its friendship with Russia notwithstanding, the efforts by Western powers "are a cause for some concerns, and we are working in this direction."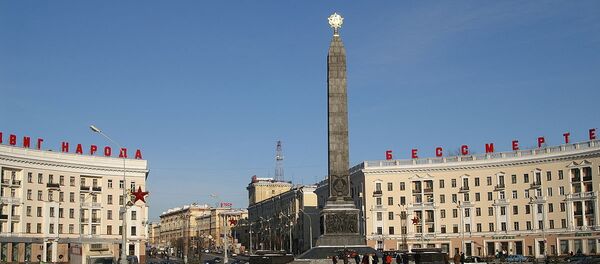 As far as the current Russian-Belarusian gas dispute is concerned, Surikov said that he was confident that the two sides would reach a compromise. On Monday, the Russian and Belarusian leaders will meet in St. Petersburg to show who will make the first step to reach agreement.
As for Russian-Belarusian economic disputes in general, the diplomat suggested that these would best be resolved in court, rather than being aired at the state level. "For some reason, the authorities of both our countries still do not seem to understand that it's not necessary to get involved in the disputes of economic entities; let them resolve their issues in court," Surikov insisted. "This would be the correct thing to do, and would result in much fewer disputes of this kind," he added.
Belarus, which has traditionally been seen as a haven of social stability in the post-Soviet space, has been rocked by a series of protests in recent weeks, with Western-supported activists taking advantage of social frustration over a proposed tax on the unemployed, popularly dubbed the law against 'social parasites', to rile up protest attitudes. Minsk has since cancelled the law, but opposition forces have continued their activities, staging a large-scale protest in the Belarusian capital just last weekend which resulted in 700 arrests.
Western officials have marked their 'deep concern' over the detentions which followed last week's protests, saying that they do not conform to democratic values such as freedom of assembly and the freedom of speech.
The protests followed recent media revelations that the US and European governments, along with private NGOs, have earmarked tens of millions of dollars to be sent to Belarus for 'democracy promotion' initiatives. Last month, President Alexander Lukashenko called out Washington and Berlin specifically for what he characterized as efforts to 'destroy' the country. The president also stressed that "there will be no Maidan in Belarus."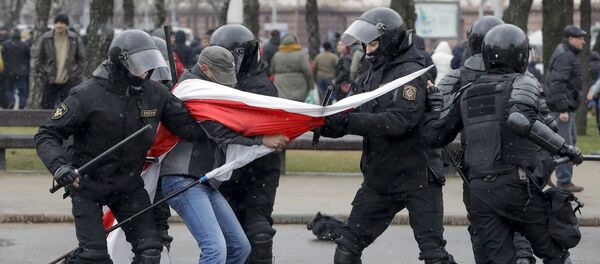 Concerns have also grown recently in Minsk about the danger of the instability in Ukraine spilling into Belarus, following an incident in March which saw an SUV filled with weapons and explosives attempting to break through the border from the Ukrainian side. That incident is under investigation, and Belarus has
beefed up security
on the border with its southern neighbor.
In the events leading up to the Maidan coup d'état in Kiev in February 2014, armed radical provocateurs played an active role in destabilizing the social situation. Belarusian authorities don't seem to want to see a rerun of that scenario playing out in their country.