WASHINGTON (Sputnik) — The move was explained by US budget buts.
"The president's budget is going to be slimmer than previous budgets…but my anticipation is that we will have a smaller budget across the board, and the State Department and our foreign assistance is a part of that budget that is getting a very serious cut," Brink stated at the Atlantic Council in Washington, DC, when asked about aid volume to Ukraine.
The Ukrainian government must step up its campaign against corruption, US Deputy Assistant Secretary of State Bridget Brink said.
"Most importantly, and this I want to underscore here… Ukraine must accelerate efforts to combat corruption, including establishing an independent anti-corruption court," Brink stated.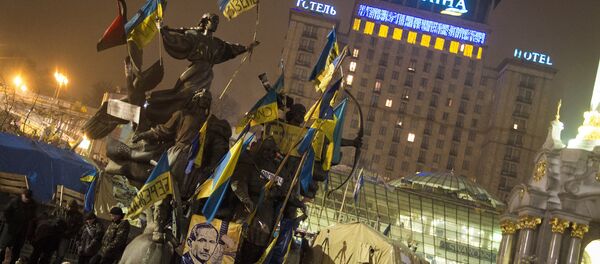 The official noted that it was corruption that brought Ukrainians to protest at Maidan square in the recent past.
In 2013-2014, Kiev's landmark Maidan square witnessed months of the pro-European Union protests triggered by then President Yanukovych's refusal to sign the Ukraine–EU Association Agreement.
In February 2014, the protesters toppled the government, while violent clashes with law enforcement officials claimed the lives of some 100 civilians.

In March, Kiev urged the US Senate to
approve funds
for defense assistance to Ukraine.
In September 2016, the US House of Representatives approved legislation to allow the supply of lethal "defensive" weapons to Ukraine, but the law still needs to be approved by the US Senate and signed by the US president. In late February, Russian Deputy Foreign Minister Sergey Ryabkov called on the new US administration to reconsider supplying lethal weapons to Ukraine as they result in new tragedies.
Earlier in the day, the fourth tranche of the International Monetary Fund credit of $1 billion to Ukraine has entered the reserve of the National Bank of Ukraine.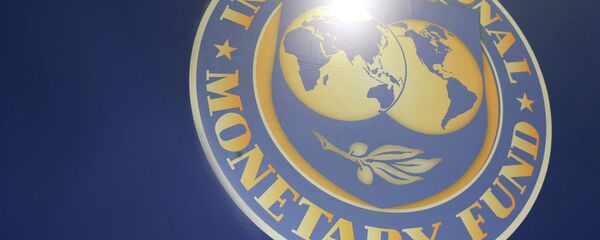 On Monday, the IMF authorized a $1 billion tranche in financial aid to Ukraine as the country's economy is slowly recovering. At the same time, the IMF stressed in a press release on Tuesday the need to speed up the pace of structural and governance reforms in Ukraine to achieve stronger economic growth.
The IMF approved a four-year program of financial aid to Ukraine in March 2015. Kiev has already received three tranches of aid totaling $7.7 billion under the program, which stipulates the allocation of a $17.5-billion loan to Ukraine to revive the country's economy and requires the implementation of economic reforms.