"Earlier, the Syrian government fulfilled a pledge [to destroy its stockpile of chemical weapons], while international experts with the Organization for the Prohibition of Chemical Weapons (OPCW) carried out a thorough inspection, gathered all samples and issued reports. This is why it is absurd to blame the Syrian government for allegedly using chemical weapons in Idlib. The probability of such a scenario is equal to zero. The Assad government does not benefit from doing this at a time when the situation at the front has improved and enemy forces are retreating," the analyst explained.
These comments came after the latest allegation that President Bashar al-Assad used toxic compounds in an attack that claimed nearly 80 lives and left 200 injured. The Syrian Arab Army (SAA) was indeed engaged in a counterterrorism operation in the area, but the SAA leadership denied using banned substances in the operation.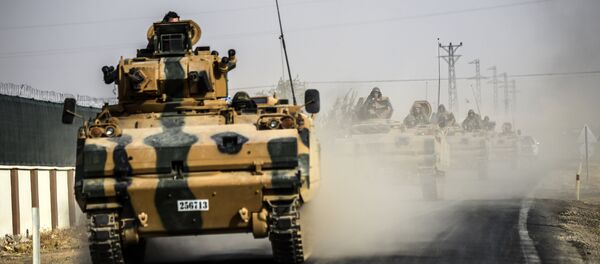 The Russian Defense Ministry provided a more detailed account of what had happened, saying the Syrian Arab Air Force carried out an airstrike targeting a large militant ammunition depot and military hardware in the eastern part of Khan Shaykhun. A lab which the militants used to produce chemical weapons was also located in the affected area.
However, high-ranking US officials blamed Assad for the alleged chemical attack, but failed to provide any proof to back these allegations. US President Donald Trump called what happened "unacceptable," adding that the Syrian government ostensibly went "beyond a red line." Secretary of State Rex Tillerson accused Damascus of operating with "brutal and unabashed barbarism."
"These accusations are more like cheap and dishonest propaganda. Indeed, it is likely that chemical weapons were used against civilians in Syria. This is not to say that it was used by the Syrian military. It is more likely that armed radical fighters suffering defeat across the country have used these weapons. Their goal is to use this against authorities to discredit them in the eyes of the public and create the basis to justify their defeat," the analyst said.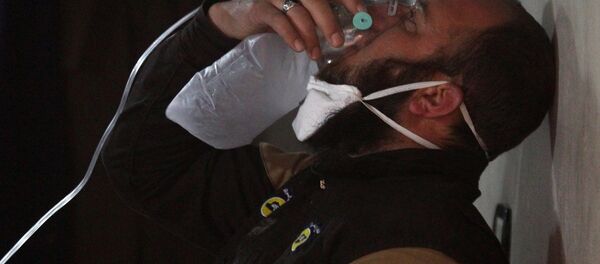 These comments echo those made by the SAA command that said that terrorist groups often blame Damascus for using toxic agents in a bid to justify their battlefield losses to their sponsors. 
Mosib Na'imi pointed out that there is no evidence proving that the Syrian government has made "such an insane move," having pledged to destroy all of its chemical stockpiles in 2013.
"International observers, who could provide an impartial assessment, were not present in the area," he said. "No investigation has been carried out, there is no proof, there are no logical and objective reasons to blame Syrian authorities for what happened. One can confidently say that the Syrian government has nothing to do with it and will never make such a crazy move. The fact that the Syrian government pledged to eliminate chemical weapons in its arsenal serves as a testament to this fact," the analyst said.
Never miss a story again — sign up to our Telegram channel and we'll keep you up to speed!