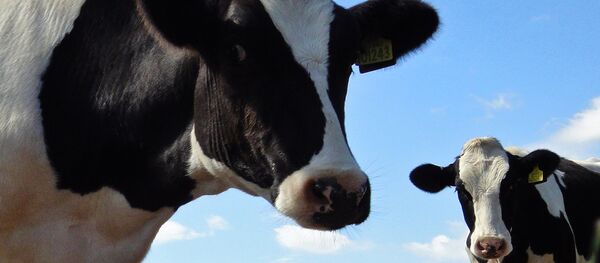 19 August 2016, 13:39 GMT
MOSCOW (Sputnik) – Three servicemen of the Russian National Guard were shot at from a moving vehicle during a search for those responsible for the killing of two police officers in the southern city of Astrakhan, a local interior ministry source told Sputnik.
"According to preliminary information, there were three attackers, they opened fire from a car, one of the attackers was killed," the source said, adding that the attackers could be the ones who killed police officers on Tuesday.
Later, a representative of the regional Investigative Committee confirmed to Sputnik that the killed attacker was one of the men wanted for the killing of two police officers in Astrakhan.
"As a result of the armed confrontation, three law enforcement members were injured, one of the attackers was eliminated by return fire. During the shootout, other attackers managed to escape, they also seized the weapons of the law enforcement members. The eliminated attacker has been identified as one of those wanted in the criminal case, according to preliminary information," the representative said.
A regional law enforcement source told Sputnik that another man wanted in the case was injured during the shootout with the National Guard.
According to the source, one of the four administrative districts of Astrakhan was cordoned off after the shootout and police have found the car used by the attackers.
On Wednesday, the Russian Investigative Committee announced the names of four men wanted for the killing of two police officers in Astrakhan. On Tuesday, Astrakhan's local authorities said a group of radical Islamists attacked and killed police officers overnight before fleeing the scene. The group numbered eight assailants, with two already detained in Astrakhan.