The Russian experts' community also believes that the US made a wrong decision by striking Syria against the background of the meeting in Florida, as China will not succumb to pressure from the US.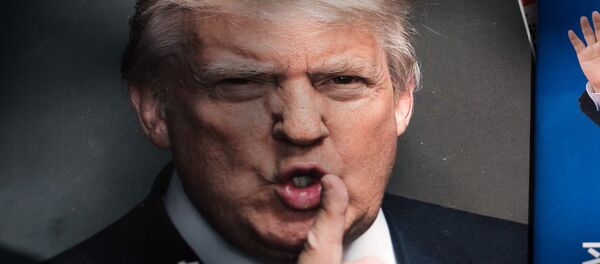 "It is a sign for Xi Jinping — look, we used force in Syria and we can use it elsewhere. For example, be more active in the South China Sea. I think that such logic accompanies these two events — the bombing and the summit," Russian military expert Vladimir Evseev said.
He further said that the US has sent a signal showing its readiness to use armed forces, if necessary, in order to protect American national interests.
"The strike is a provocation. It is very similar to a pre-prepared special operation, which, of course, was aimed for the Chinese leader. Most likely, this was the main goal and chemical weapons are just an excuse," Evseev said.
On April 6, Donald Trump confirmed that he gave an order to strike a Syrian Air Force airfield, allegedly from where, he said, an attack was carried out using chemical weapons against civilians several days ago.
The coincidence of the US attack on the Syrian Air Force with the summit in Florida, according to an expert at the Institute of the Far East, Alexander Lomanov, looks like a Chinese saying: "kill a chicken to frighten a monkey."
"Trump is now trying to revive the authority of the US by saying that he is not afraid of anything, he is ready to strike everywhere. Despite the fact that the blow occurred in Syria, after all, the main problem for the United States is the DPRK," Lomanov said.
The expert said that all of this looks like a very flat and very intrusive demonstration of Trump's determination to apply the same method of action in North Korea.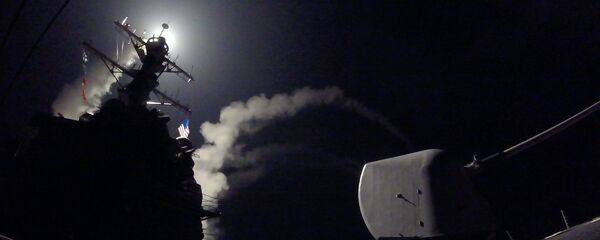 It may be aimed at putting pressure on President Xi Jinping so that he in turn tries to prevent an escalation of tensions in the Korean Peninsula by liquidating the regime in Pyongyang.
"I believe that Trump had such logic. But I'm afraid that none of this in reality will happen. The demonstration of force in Syria will not stir the Chinese leadership to surrender over North Korea, as Trump had hoped for," the analyst said.
The analyst said that in general Trump is a very good businessman, but, in extreme cases, he can also be a policeman.
According to a military expert, Vasiliy Kashin, "The consequences of this step gradually will clarify Trump's policy towards Bashar al-Assad. In addition to excluding him as a player in solving the Syrian problem, the United States also tried to demonstrate to Russia and the international community its determination, independence and dominance in resolving the Syrian crisis."
In this matter Washington claims to have some cooperation and dialogue with Russia on combating terrorism, but now it is clear that although the Trump administration might still be looking forward to the development of cooperation with Russia it claims to have a dominant role in this cooperation.
"Against this background, I think it will be difficult for Bashar al-Assad to play his role in the Syrian settlement," Kashin concluded.
Syrian opposition claimed Tuesday forces loyal to President Bashar al-Assad had used a chemical gas on people in the northwestern province, killing nearly 80 and injuring 200. Assad argued his government has no chemical weapons after agreeing to have them destroyed in 2013. He also ruled out having used chemicals against his own people.
The opponents of President Bashar al-Assad have claimed that the Syrian Arab Army had used chemical weapons against civilians intentionally, something Syrian authorities strongly deny. No evidence has been provided to support the claims.