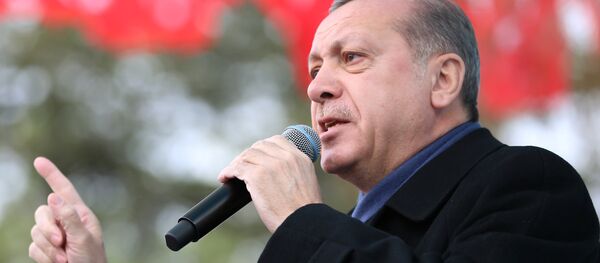 On Thursday, Trump said he ordered a missile strike on a Syrian airbase where the alleged chemical attack in Idlib was launched. The Pentagon launched 59 ship-based Tomahawk missiles from the USS Porter and the USS Ross. The missiles hit the Sha'irat base, killing five and injuring seven.
Moscow commented on the attack describing it as an "act of aggression against a sovereign state."
"The fact is that we no longer know what goals Washington pursued when deciding to carry out these strikes, but it is univocal that they are launched de facto in the interests of Daesh, al-Nusra Front and other terrorists. In this connection, we can only express regret," Kremlin spokesperson Dmitry Peskov told journalists.
"Having launched missile attacks on the Syrian airbase, Trump demonstrated pure madness, impulsiveness and a total geopolitical ignorance. This decision gives Russia and China no other choice but to form a strategic military and economic alliance. This is what Washington has tried to prevent in recent years," Konstantin Sivkov, head of the Russian Academy of Geopolitical Problems, told Radio Sputnik.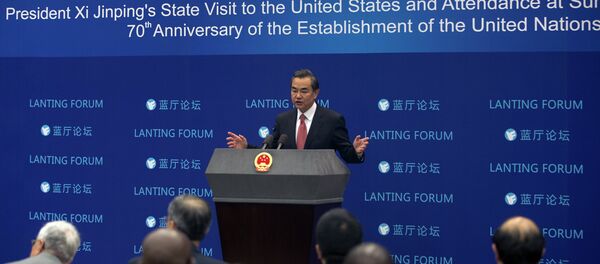 At the same time, former Russian Defense Ministry senior official Lt. Gen. Evgeny Buzhinsky suggested that Russia should not engage in an open confrontation with the US.
According to him, Moscow should focus on finding diplomatic ways to get out of the tense situation.
"I don't think that a confrontation with the Americans in Syria would be in the interests of Russia. We need negotiations, but so far it is hard to tell how negotiations could be held," Buzhinsky noted.
Never miss a story again — sign up to our Telegram channel and we'll keep you up to speed!