WASHINGTON (Sputnik) — Black pointed out Trump's stance on foreign relation during his campaign which included repairing relations with Russia and halting efforts to overthrow the Syrian government.
"That is so true," Black said on Friday when asked if Trump broke his campaign promise by launching the attack.
"Now we're supposed to believe because someone showed him [Trump] a picture of a child who had choked that suddenly he decided that he's got to fire off 5,000 missiles containing thousand-pound warheads," Black said.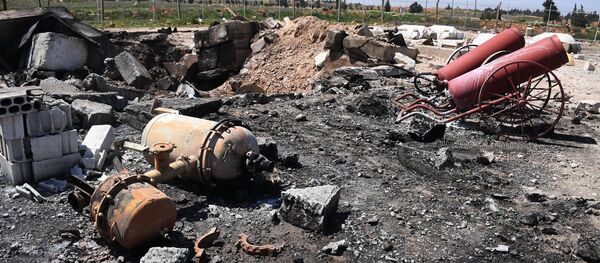 The United States must make rational decisions rather than to be influenced by emotionalism, the lawmaker from Virginia argued.
On Thursday night, the United States launched 59 Tomahawk cruise missiles at the Syrian military airfield in Ash Sha'irat, located about 25 miles from the city of Homs. Trump said the attack was a response to the alleged chemical weapon use in Syria's Idlib on Tuesday, which Washington blames on the Syrian government.
A number of states, including Australia, Israel, Saudi Arabia, Turkey and the United Kingdom have already expressed their support for the attack, while Russia called the US actions in Syria an aggression against a sovereign state based on an unjustified reason.
Black is the elected representative for Loudoun County, Virginia, and personally met with President Bashar Assad during a visit to Syria in April 2016.