WASHINGTON (Sputnik) — The representatives of the Institute came to Washington for a testing of the first 15 people which took place at the Russian Cultural Center on Saturday. Previously, this kind of exam could have been only taken in Russia.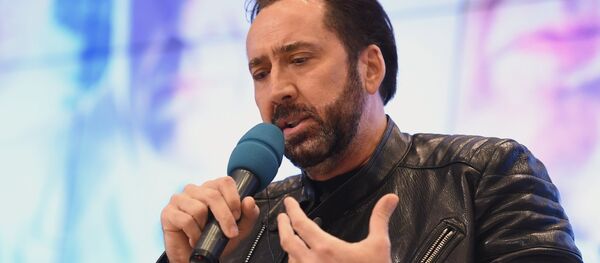 20 September 2016, 12:26 GMT
Pushkin State Russian Language Institute is part of the Russian Language Testing Consortium conducting tests of Russian as a comprehensive state examination of Russian language, history and the basics of Russian legislation for foreign citizens and persons without citizenship.
Institute's Head of the Center for Language Teaching, Testing and Migration Policy Assistance, Oleg Radchenko told reporters before the testing that the candidates would be tested in reading, writing, listening, speaking, vocabulary and grammar.
"Each exam takes about an hour. In total, the entire testing takes approximately four hours," Radchenko noted. "All the results will be sent to Moscow, and some time next week, those, who pass the exam by getting not less than 66 percent, will receive a state-recognized certificate… We hope that today's candidates are well-prepared, will all receive a certificate."
Radchenko noted that in the future, the tests will be organized in the Institute's centers upon receiving requests from 20 people.
"The Information about the centers where the exam may be taken in the United States will be posted on the website of the Russian Consulate General in New York," he added.
In the United States, the Institute currently has three centers where the testing can be taken. The one in Washington is the first center dedicated to teaching and learning the Russian language. Recently, two more centers were opened at the University of New Mexico and Staten Island Technical School in New York.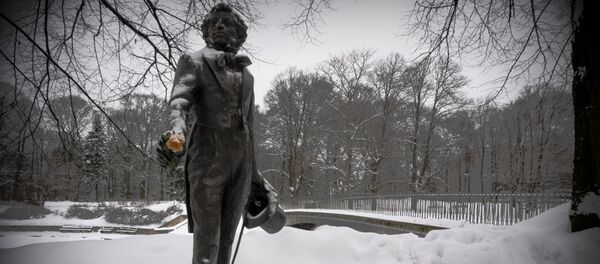 25 January 2017, 11:48 GMT
Radchenko noted that they planned to open some 5-6 centers in the United States, and are currently in talks with a number of universities.
The Institute has already opened 39 centers in 24 countries. By 2020, the number of centers is planned to be increased to over100.
The Pushkin Institute, founded in 1966, specializes in teaching Russian to international students and in training teachers to teach Russian as a foreign language, according to its website.