MOSCOW (Sputnik) — On Thursday night, the United States launched a cruise missile attack on the Syrian military airfield in Ash Sha'irat, located in the vicinity of the Homs city. US President Donald Trump said the attack was a response to the reported chemical weapon use in Idlib, for which Washington put the blame on the government of President Bashar Assad.
"The Americans believed there were no peaceful means of stopping Assad using gas against his population. Given repeated Russian blocking in the UN security council, the US was determined to act… Yet despite agreeing later that year to destroy its chemical weapons, Syria has again been caught in the act. Airstrikes are never undertaken lightly but this is a wholly unacceptable situation. Something had to be done to stop more people dying," Fallon told The Sunday Times newspaper.
Fallon stressed that by launching Tomahawk missiles Washington send a message to Assad, urging him to think twice before making decisions.
"By sending Tomahawk missiles to attack the airfield, aeroplanes and equipment believed to be involved, it has sent a strong signal to the Syrian regime to think twice before using gas in future," Fallon said.
The UK senior official also said that the departure of Assad became once again one of the key conditions for Syria peace settlement.
"Assad must go and the search for stability begin," Fallon said.
On Tuesday, the Syrian National Coalition of Revolutionary and Opposition Forces reported a chemical weapon attack in Syria's Idlib province. According to recent data provided by the World Health Organization (WHO), 84 people, including 27 children died in the suspected chemical attack.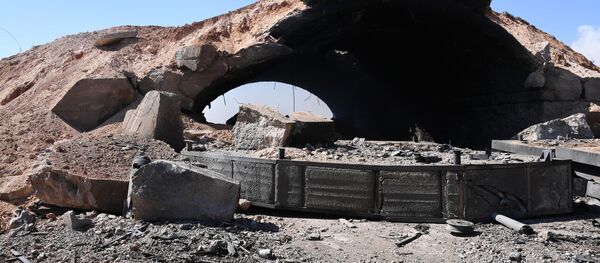 The Syrian foreign minister has denied the government's involvement in the Idlib incident, saying it had never nor would it ever use chemical weapons on either civilians or terrorists operating in the country.
The Russian Defense Ministry said on Wednesday that the airstrike near Khan Shaykhun by the Syrian air force hit a terrorist warehouse that stored chemical weapons slated for delivery to Iraq, and called on the UN Security Council to launch a proper investigation into the incident.
On Thursday, Russian President Vladimir Putin said that groundless accusations in the chemical weapons incident in Idlib were unacceptable before the investigation into the matter has been carried out.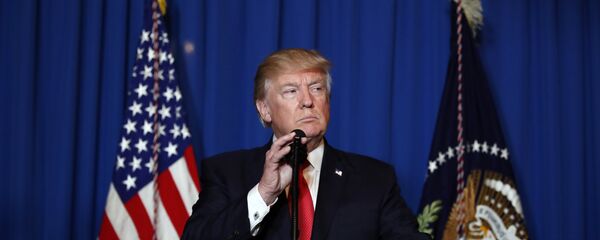 Earlier this year, Assad said that the country's government had never used weapons of mass destruction, including chemical weapons, against the Syrian people. Besides, under a Russian-US deal after the east Ghouta sarin gas incident in 2013, Damascus joined the Convention on the Prohibition of Chemical Weapons and agreed to destroy its stockpile under Organization for the Prohibition of Chemical Weapons (OPCW) oversight.
In January 2016, the OPCW announced that all chemical weapons in Syria had been destroyed.