MOSCOW (Sputnik) – Western countries understand that it is impossible to launch the process of political settlement in Syria without the involvement of the country's President Bashar Assad, Vitaly Naumkin said.
"[US Secretary of State Rex] Tillerson also said that Assad should be a part of the negotiation process…. There is no alternative to the peace process with Assad. And, believe me, everybody thinks so in the West because there is nobody else to negotiate with," Naumkin told Rossiya 24 broadcaster.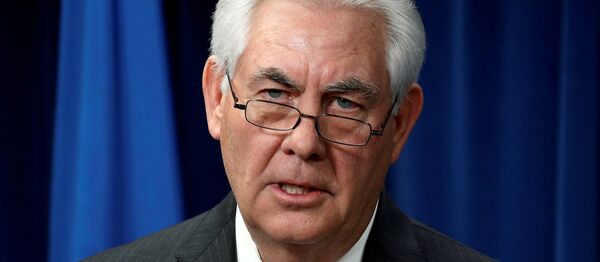 He pointed out that last week's US missile strike against the Syrian Ash Sha'irat airbase sought, among other goals, to improve US President Donald Trump's popularity in his country stressing that the attack violated the international law.
On Thursday night, the United States launched 59 Tomahawk cruise missiles at the military airfield in Ash Sha'irat. Trump said that the attack was a response to the alleged chemical weapon use in Syria's Idlib province on Tuesday, which resulted in the death of over 80 people.
Syrian Foreign Minister Walid Muallem denied the government's involvement in the Idlib incident, saying it had never used chemical weapons on either civilians or terrorists operating in the country and will never do so.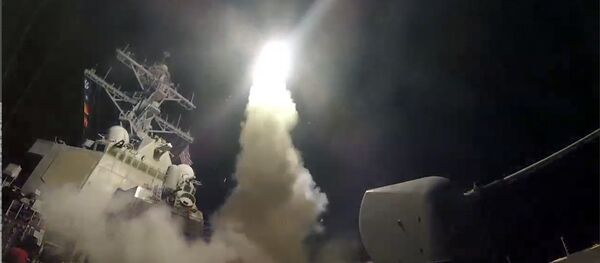 The Russian Defense Ministry said on Wednesday that the airstrike near Khan Shaykhun by the Syrian air force hit a terrorist warehouse that stored chemical weapons slated for delivery to Iraq, and called on the UN Security Council to launch a proper investigation into the incident.
According to Homs Governer Talal Barazi, the US missile hits claimed the lives of at least seven people, including two civilians. The Russian Defense Ministry said that the attack left four Syrian servicemen killed, two missing and six suffering severe injuries from the subsequent fire.
The Syrian army said that a total of 10 people were killed as a result of the attack. The attack also damaged a warehouse, an educational building, a canteen, six MiG-23 fighter jets and a radar station, according to the Russian Defense Ministry.