LUCCA (Sputnik) — The participants of the initially peaceful rally were expected to march across the city, carrying posters with anti-globalist slogans. The police, wearing helmets and carrying shields, prevented the most aggressive participants of the rally from entering the closed-off historical center of the city.
The altercations began in response to some of the participants attempting to break through the perimeter. The protesters began throwing bottles and stones at the police who responded with batons.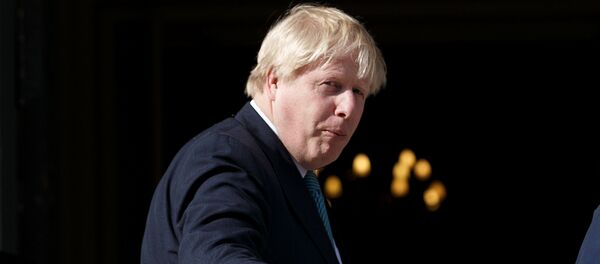 Italian media reported that at least five policemen were injured, but the local police department did not confirm this information to Sputnik. The police helicopter is still patrolling the center.
According to the Sputnik correspondent, the protesters are now holding a rally in front of the police department, demanding that the fellow march participants detained earlier be freed.
The two-day G7 summit began earlier on Monday. The G7 is comprised of the world's major advanced economies and currently consists of Canada, France, Germany, Italy, Japan, the United Kingdom, and the United States.