MOSCOW (Sputnik) — US President Donald Trump should be extremely prudent in how he operates in Syria, as military intervention in both Iraq and Libya resulted in more danger for civilians rather than peace, far-right presidential candidate Marine Le Pen told Le Figaro newspaper on Monday.
"I am urging [Trump] to be cautious [in Syria], because we have seen what it led to in Iraq, we have seen what it led to in Libya. The truth is that it did not bring more peace, more serenity, more protection for the civilians," Le Pen said.
Le Pen also stressed that she was against NATO's 2011 military intervention in Libya from the start, and noted that the events that followed only proved her approach was right.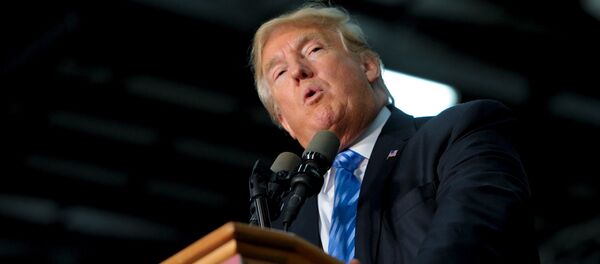 30 December 2015, 18:57 GMT
On
April 7
,
the United States launched 59 Tomahawk cruise missiles
at the Syrian military airfield in Ash Sha'irat. US President
Donald Trump said
that the attack was a response to the alleged chemical weapon use in Syria's Idlib province on 
April 4
, which resulted in the death of over 80 people, an incident which Washington blames on the Syrian government.
The Syrian foreign minister denied the government's involvement in the Idlib incident, saying it had never nor would it ever use chemical weapons on either civilians or terrorists operating in the country.
The Russian Defense Ministry said on April 5 that the airstrike near Khan Shaykhun by the Syrian air force hit a terrorist warehouse that stored chemical weapons slated for delivery to Iraq, and called on the UN Security Council to launch a proper investigation into the incident.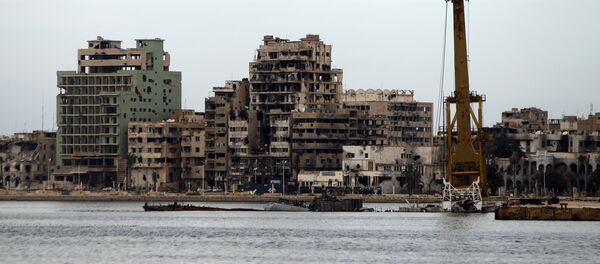 Libya has been in a state of turmoil since 2011
, when a civil war broke out in the country and long-standing leader Muammar Gaddafi was overthrown, and the country was contested by two rival governments: the internationally-recognized Council of Deputies based in Tobruk and the Tripoli-based General National Congress.
In March 2011, several NATO states, including France, launched a military intervention in Libya aimed at ending all attacks against the civilians and establishing a ceasefire. Then-President of France Nicolas Sarkozy played an important part in promoting the EU sanctions against Gaddafi and urging for the intervention.
After the 2003 US invasion toppled Iraqi leader Saddam Hussein, the country has been engulfed in ongoing violence. Large ares of Iraq are currently controlled by the Daesh jihadist group, outlawed in Russia.