MEXICO CITY (Sputnik) – The statement was made after partial recount of votes demanded by the opposition Creo-SUMA alliance, the Noticias24 media outlet reported.
The final results indicate that Moreno, who is a representative of the ruling left-wing PAIS Alliance party, got 51.15 percent of votes while his opponent Guillermo Lasso – 48.85 percent.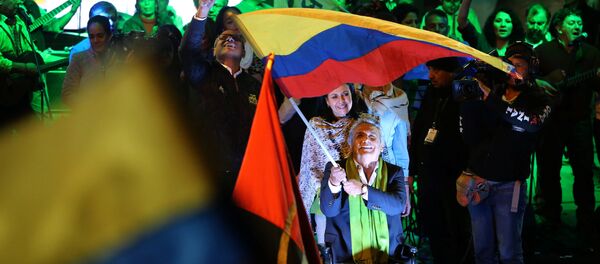 Earlier on Tuesday, police broke up the rally of Lasso's supporters, demanding full recount of votes, near the National Electoral Council's building in Quito.
Lasso demanded full recount of votes immediately after announcement of preliminary results of the presidential election explaining his request by a 8-percent gap between the results of voting and exit-polls. The National Electoral Council agreed to hold recount of only 296,000 votes.