MOSCOW (Sputnik) — Russia's Investigative Committee said Tuesday it opened a criminal case against two Russian citizens suspected of involvement in the activities of Ukraine's Right Sector far-right nationalist movement (banned in Russia).
"A criminal case has been opened against the citizens of Russia who are involved in the activities of the Right Sector," committee spokeswoman Svetlana Petrenko said.
The Right Sector paramilitary group played a major role in violent clashes with police that led to the February 2014 government overthrow in Ukraine.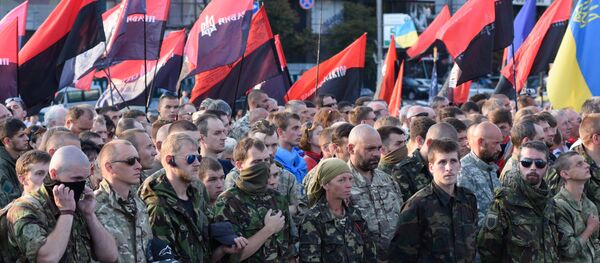 30 September 2016, 09:33 GMT