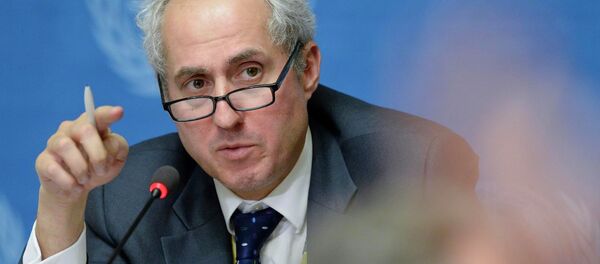 UNITED NATIONS (Sputnik) — The UN Security Council should prepare a text condemning the recent chemical attack in the Syrian province of Idlib and asking for a thorough investigation into the incident, French Ambassador to the United Nations Francois Delattre told reporters on Tuesday.
"We believe that with respect to the chemical weapons and chemical attacks we can not give up and we must try in good faith to do the best we can to have a text of the Security Council condemning the attack, asking for a thorough investigation," Dealtre said.
He stressed that a full investigation into the incident is extremely important so that "the entire world knows how these horrible chemical attacks occurred and where they come from".
Delattre also stressed the importance of relaunching a credible political process aimed at a political transition in Syria. He said that the recent developments are a "game changer" that represents both an opportunity and an obligation.
On April 4, the National Coalition for Syrian Revolutionary and Opposition Forces said some 80 people were killed and 200 injured earlier that day in a chemical weapons attack in Khan Shaykhun, Idlib province, blaming the Syrian army for the incident.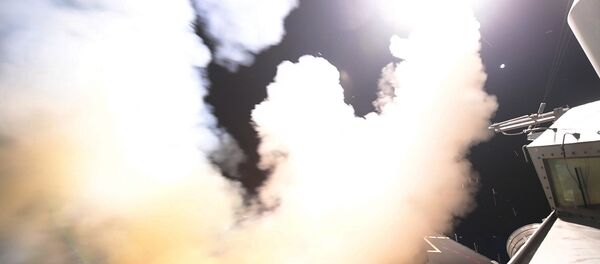 The day after the attack, the UN Security Council held an emergency meeting. The United States, France and the United Kingdom proposed a draft resolution condemning the attack and claiming it was carried out by the Syrian government forces.
The Syrian foreign minister denied the government's involvement in the Idlib incident.
Russia submitted its own draft resolution, suggesting ways to conduct a proper investigation into the incident.
The third alternative draft prepred by non-permanent members of the Security Council, represents a compromise between the two other versions.
On the night of April 13, the United States launched 59 Tomahawk cruise missiles at a Syrian government airbase. President Donald Trump said the bombardment of the airbase was conducted in response to a chemical attack
On Wednesday, UN Security Council is due to hear a briefing of the UN Envoy for Syria Staffan de Mistura on the recent political developments in the country.