UNITED NATIONS (Sputnik) — The UNSC will vote on a draft resolution submitted by the United States, United Kingdom and France on the April 4 chemical attack in Syria on Wednesday at 3pm, the representative said.
"The vote is scheduled for Wednesday at 3pm," the representative said.
It was earlier reported that a new draft of Security Council resolution on the recent chemical attack in Syria was circulated by the United States, the United Kingdom, and France.
On April 4, the National Coalition for Syrian Revolutionary and Opposition Forces said some 80 people were killed and 200 injured earlier that day in a chemical weapons attack in Khan Shaykhun, Idlib province, blaming the Syrian army for the incident.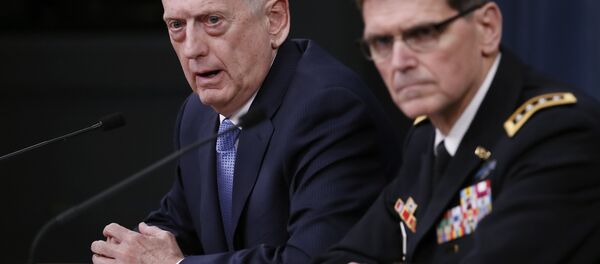 The Syrian foreign minister denied the government's involvement in the Idlib incident.
The United States, France and the United Kingdom proposed a draft resolution condemning the attack and claiming it was carried out by the Syrian government forces. Among other things, it emphasized the need for the Syrian government to provide investigation teams with information on flight plans, flight logs, names of all individuals in command of all helicopter squadrons and provide access to relevant air bases.
Russia submitted its own draft resolution on conducting a proper investigation into the incident. It also suggests forming an investigation team "based on the principle of a broad-based and balanced geographical representation" that should have safe and secure access to the site of the incident.
Never miss a story again — sign up to our Telegram channel and we'll keep you up to speed!