WASHINGTON (Sputnik) — The US Tomahawk missiles strike on the Al-Haryat airbase on April 6 hit 57 out of 59 targets, Votel said.
"We targeted 59 and struck 57," Votel stated on Tuesday.
At an earlier press briefing on April 7, two senior US defense officials claimed that 59 cruise missiles aimed at the Al-Haryat airbase hit all 59 targets. Those officials also said the damage assessments by technical personnel were still underway.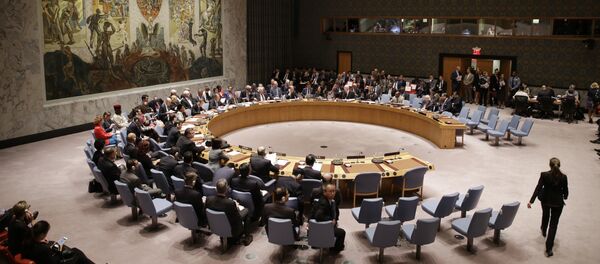 On Thursday night, the United States launched 59 Tomahawk cruise missiles at a Syrian government airbase in the Idlib province. President Donald Trump said the missile attack was conducted in response to a chemical attack on civilians that killed more than 80 people, including children.
US Defense Secretary James Mattis also spoke at Tuesday's press briefing at the Defense Department. Mattis said he had personally reviewed the intelligence on the chemical attack in Syria's Idlib province and the Syrian government was undoubtedly the culprit.
Damascus has denied the allegations and a Syrian army source told Sputnik the country's military did not possess chemical weapons.
Moreover, the Organization for the prevention of Chemical Weapons announced in January 2016 it had destroyed Syria's entire chemical weapons arsenal as per an earlier agreement with the Syrian government.