"It was devastating to see this first thing in the morning and on the holiday, no less," one resident told Hebrew-language newspaper Maariv. "To hurt the feelings of such a large sector in the city is an outrageous provocation, and someone has to take matters into their own hands and track down the perpetrators who are among us," the local added, according to a Jerusalem Post translation.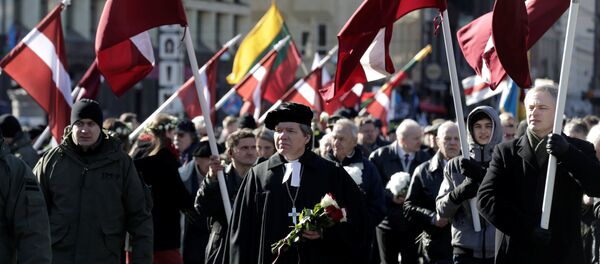 She recalled a similar incident in 2006 when a neo-Nazi group formed in the central Israel city, first making their presence known by spray-painting swastikas and pro-Nazi statements in prominent places. Tensions escalated, resulting in violent confrontations and residents reporting incidents of stalking.
Several suspects have been arrested, indicted and imprisoned for the most recent bou of vandalism.
The city has seen other waves of anti-semitic property defacement – in 2008, 2009, 2011, 2015 and 2016 as well.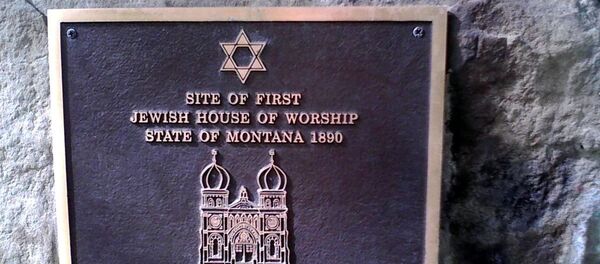 28 December 2016, 07:58 GMT
The Great Synagogue in Petah Tikvah was marked with swastikas and prayer books and Torah scrolls were defaced in 2006. Synagogue board chairman Avraham Dolberg told Haaretz at that time, "We entered the synagogue at 4:30 a.m. and witnessed horror, horror … People were standing there crying. They haven't witnessed such a thing in their lives: A synagogue sprayed on all sides, on all walls. There is not a single wall left without a swastika." 
An Orthodox Jewish school in the city was marked with crosses and swastikas in 2009, with authorities calling the act a "violation of a holy place."
"How dare they do such a thing? This is an affront – just like the Nazis killed all the Jews, not just the religious, so does this deed go against the the entirety of the Jewish people," said Petah Tikva Councilman Yaakov Fellheimer at the time, adding, "This is slanderous graffiti, with Nazi characteristics, sprayed in the city's center of all places."