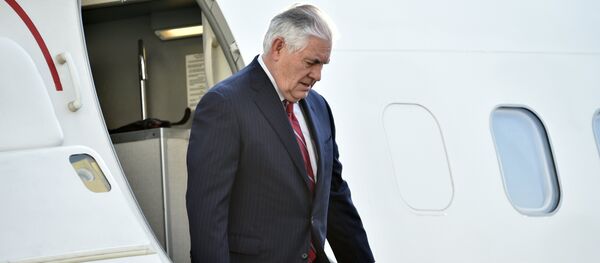 MOSCOW (Sputnik) — According to the US Department of State, the parties will discuss allegations of Russian interference in the 2016 US presidential election, recent deadly terror attack in St. Petersburg as well as prospects for cooperation on a range of issues.
Russian Foreign Ministry said that Moscow awaited from the United States coherent clarifications on the whole range of issues of strategic stability and security in the Euro-Atlantic region, and hoped for fruitful negotiations with the US side.
On Sunday, Tillerson himself expressed hope to hold constructive talks with Lavrov.
"I'm hopeful that we can have constructive talks with the Russian government, with Foreign Minister Lavrov and have Russia be supportive of a process that will lead to a stable Syria," Tillerson told ABC broadcaster.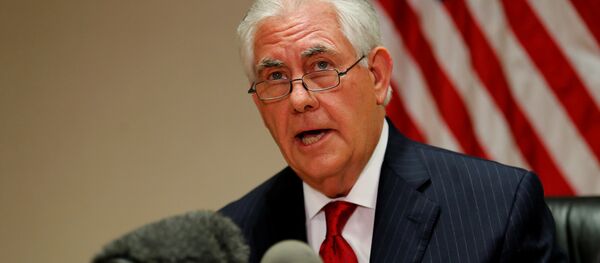 Kremlin spokesman Dmitry Peskov told Sputnik he cannot yet confirm whether Russian President Vladimir Putin would meet Tillerson in Moscow.
"I cannot confirm this yet," Peskov said when asked to comment on Russian media reports citing sources that Putin would meet Tillerson on Wednesday.
Professor of Russian and European politics at the University of Kent Richard Sakwa commenting on the meeting told Sputnik that it might be the most important visit "since the Cold War."
"This is one of the most important US-Russian visits since the Cold War. There have to be serious discussions about ensuring a positive way forward over Syria, otherwise the tensions have the potential to escalate into a serious conflict. The discussions must avoid ultimatums and threats," Sakwa said.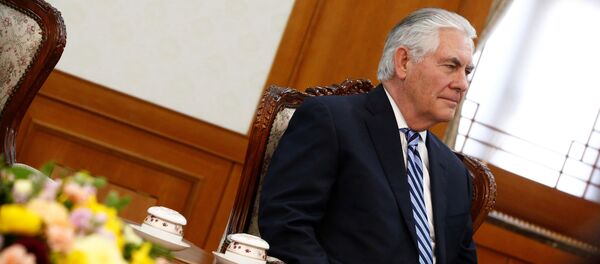 The professor noted that the West had never really understood the dynamics of the Syrian conflict and that any way forward must include Russia.
The parties will also discuss combating Daesh, banned in Russia, and other terrorist groups that have seized Syrian territories, the settlement of the Syrian, Israeli-Palestinian, Yemeni, Libyan and Afghan conflicts, deescalation of the situation on the Korean Peninsula, as well as the situation in Ukraine, according to the Russian Foreign Ministry.