MOSCOW (Sputnik) — According to the spokesman, the Gaullist France Arise party candidate also criticized the decision made by another former president of the Fifth Republic, Nicolas Sarkozy, to rejoin NATO as a full-fledged member in 2009.
"We are for a Third Way between the United States and Russia. We would like to withdraw France from NATO's integrated command, as [French President Charles] de Gaulle did 50 years ago," Eric Anceau said.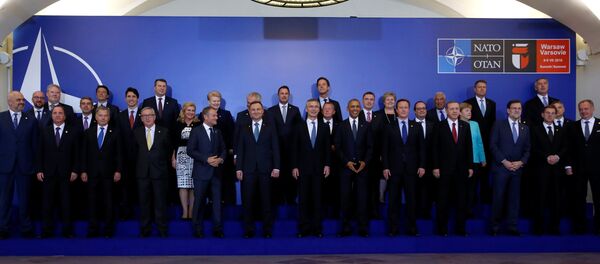 17 January 2017, 18:31 GMT
"Sarkozy's siding with the United States, supported by Hollande, is dangerous and jeopardizes the sovereignty of France," the candidate's spokesman stated, adding that Dupont-Aignan was in favor of the bolstering French armed forces.
In February 1966, France withdrew from the NATO Military Command Structure, but formally remained within the alliance. This move, along with de Gaulle's order for all foreign military personnel to leave France within a year, was criticized in the United States and cast doubt upon the organization's future.