NOVO-OGARYOVO (Sputnik) — China's "One Belt, One Road" strategy was launched in 2013 and is aimed at developing infrastructure and strengthening ties between the Eurasian countries, focusing on the land-based Silk Road Economic Belt (SREB) and the 21st-century Maritime Silk Road.
"I plan to participate in the work of the international 'One Belt, One Road' forum at the invitation of Chinese President [Xi Jinping] and therefore I plan to pay a working visit to Beijing," Putin said at a meeting with Chinese First Vice Premier Zhang Gaoli.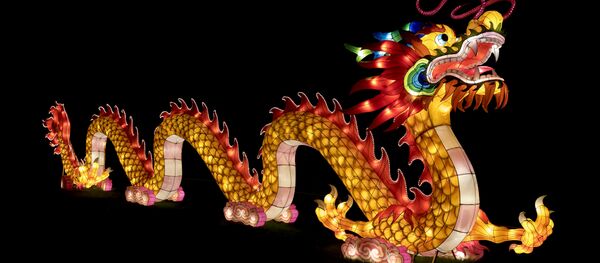 In turn, Zhang said the Chinese leader attached great importance to Putin's participation in the forum, while his reciprocal visit to Russia would take place in June.
He once again expressed condolences on China's behalf over the terror attack in the St. Petersburg metro last week, which claimed lives of at 14 people.
Putin and Xi held a meeting in November 2016, on the sidelines of the Asia- Pacific Economic Cooperation (APEC) summit in Peru's capital Lima, during which they discussed bilateral Russian-Chinese cooperation.