MOSCOW (Sputnik) — On April 13, the match between Lyon and Besiktas (2-1) was delayed by 45 minutes due to the clashes and unrest among the football fans.
"Disciplinary proceedings have been opened following the UEFA Europa League quarter-final match between Olympique Lyonnais and Beşiktaş JK (2-1), played on 13 April in France," the statement read.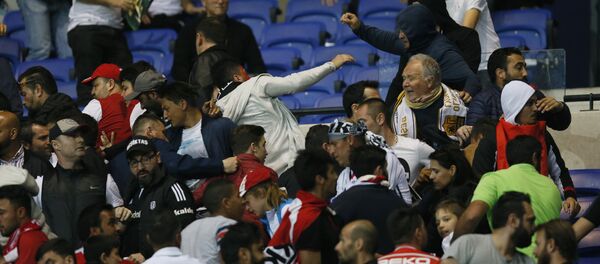 The Lyon club was charged with setting off of fireworks by fans, insufficient organization and field invasion by supporters, among other charges.
The Besiktas was also charged with setting off of fireworks as well as with throwing of objects by supporters and crowd disturbances.