WASHINGTON (Sputnik) — BAE Systems has received a $40 million contract to supply the US Navy with more vertical launching systems for its Tomahawk cruise missiles, Standard Missile anti-aircraft and anti-ballistic missile interceptors and other systems, the US Department of Defense said.
"BAE Systems Land and Armaments, Minneapolis, Minnesota is being awarded a $40 million… contract… for Mark 41 Vertical Launching System (VLS) canister production requirements," the announcement stated.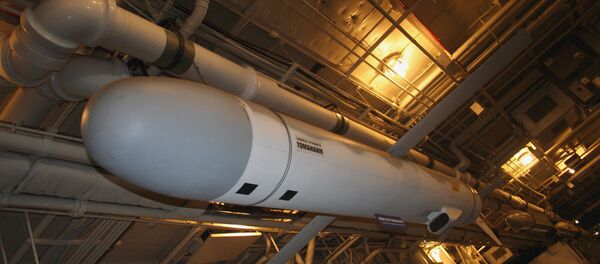 The VLS is installed on board US Navy CG 47 Ticonderoga-class guided missile cruisers and DDG 51 Arleigh Burke-class destroyers as well as other surface vessels, the Defense Department explained.
"Mark 41 VLS is capable of launching the standard missile, Tomahawk, Vertical Launch Anti-Submarine Rocket and Evolved Sea Sparrow missiles," the announcement said.
BAE will provide canisters, re-configurable coding plug assemblies and explosive bolts and impulse cartridge assemblies in support of Mark 41 VLS canister production requirements and work on the project is expected to be completed by June 2019, it added.