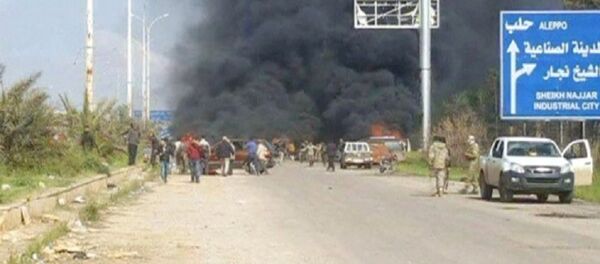 MOSCOW (Sputnik) — The terrorists fired mortal shells at the Umayyad square in the capital, a Syrian TV broadcaster reported.
In March, two blasts occurred near Bab al-Saghir cemetery in Damascus, claiming the lives of at least 40 people and injuring 120 others. The Tahrir al Sham militants reportedly claimed responsibility for the attack.
The news comes amid a nationwide Syrian ceasefire which came into force late December 2016.