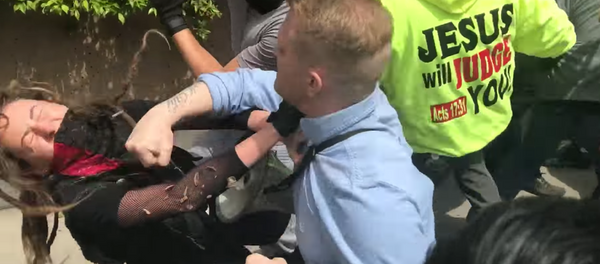 Protests in Berkeley California have reached a dangerous new level as the arrests and injuries begin to pile up. Our Co-hosts discuss who's to blame and if this situation could get worse. Vice President Mike Pence lands in the Korean Hot Zone and reiterates the hard-line rhetoric of his boss. Garland Nixon and Lee Stranahan talk about the current state of affairs, the end of "strategic patience," and China's response. They also discuss the United Airlines debacle, the most recent case of a couple being removed from a United Airlines flight in route to their wedding, and whether this is connected to the Airline market dominance in the United States.
We'd love to get your feedback at radio@sputniknews.com.
Have you heard the news? Sign up to our Telegram channel and we'll keep you up to speed!