Last Tuesday, Defense Secretary James Mattis said at the Pentagon, "She's on her way up there [toward the Korean Peninsula] because that's where we thought it was most prudent to have her at this time." 
US Navy officials speaking from Pearl Harbor and Washington told Defense News, "off the record," that they were awestruck when they saw reports that the Vinson was sailing toward the Korean Peninsula, telling the news outlet, "we've made no such statement."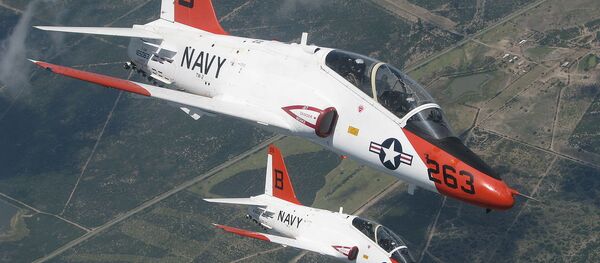 Mattis also said there wasn't a "specific demand signal" or reason "why we're sending her up there" and it's now anyone's guess as to why Mattis made those comments. Given photos released by the US Navy Saturday showing the carrier in the Sunda Strait, it is hard to see how Mattis could have been telling the truth last week about the Vinson's movements northward in the Western Pacific.
The Sunda Strait is a waterway between Malaysia and Indonesia near the Indian Ocean. The shortest distance between the Sunda Strait and the Korean Peninsula would be to transit through the South China Sea, but it would still be a long journey. Defense officials said it takes between four and five days for the Vinson to travel between the two points.  
In addition, South Korean media said last week three US aircraft carriers — the USS Vinson, USS Nimitz and USS Ronald Reagan — were directed to sail to the Korean Peninsula, ZeroHedge reported.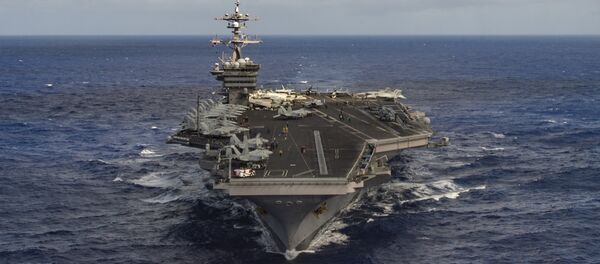 Those reports turned out to be false, as officials denied that the Nimitz and the Ronald Reagan had joined the Vinson, Defense News said. The Reagan is evidently undergoing maintenance at a base near Tokyo, and the Nimitz is floating around Southern California —  a far cry from showing up to face down Pyongyang's saber-rattling in the Sea of Japan or the Yellow Sea. 
On Tuesday, reports indicated the Vinson is not expected near the Korean Peninsula until the end of April.