PARIS (Sputnik) — The West, including France, should stop backing attempts to unseat Syrian President Bashar Assad and instead focus on taking the lead, with a view to rebuild the nation, in settling the country's six-year conflict in cooperation with Russia and the United States, French presidential hopeful Jacques Cheminade told Sputnik.
"The situation [in Syria] is out of control. To prevent it from unraveling, there should be conditions for [refugees] to return home and start rebuilding the country. And for that everyone should be talked to without the policy of regime change, even if some will be talked to while holding one's nose. We must think about the future with Russian and US involvement. And Europe should start being an initiator and an organizer. Neither Europe nor France play such a role for now," Cheminade said in an interview.
The candidate, who is the founder of Solidarity and Progress party (Solidarite et Progres) party, quoted former Lebanese Acting President Tammam Salam in stressing that the Middle East now needed peace above all.
"[Syrian President Bashar Assad] is not a demon, but he has done unbecoming things. Still, my opinion corresponds with Tammam Salam, who had fought the Assad clan in 1989, when everyone in France bowed to them," he said.
Participating in his third presidential race after winning 0.2 percent in 2012, Jacques Cheminade is not regarded as a main contender for the French presidency as this year's race enters its final week.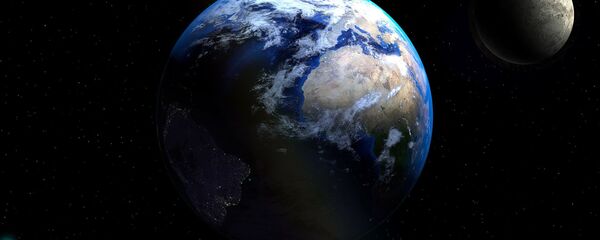 Incumbent French President Francois Hollande's government has been consistently calling on Assad to step down since coming to power in 2012. The calls have been largely in tune with the rest of Europe as well as with the United States, which backed so-called moderate Syrian rebels in their fight against Damascus despite increasing radicalization and the emergence of extremist groups.
The latest settlement effort, driven by Russia, Turkey, Iran and the United Nations, has so far resulted in the most lasting and widespread ceasefire to date, as well as the outline of political solution clauses in the Geneva talks.