VIENNA (Sputnik) — The Joint Comprehensive Plan of Action (JCPOA) Joint Commission is scheduled to meet in Vienna next Tuesday, according to the Chinese Foreign Ministry.
Late on Tuesday, US President Donald Trump ordered a National Security Council-led interagency review of the JCPOA to evaluate Iran's compliance with the deal.
"We will be interested in hearing that US position, which specifically relates to the JCPOA provisions that Mr. Tillerson expressed in general terms," Voronkov said, referring to US Secretary of State Rex Tillerson.
Voronkov stated that the position of the United States at the upcoming meeting of the JCPOA Joint Commission, scheduled for April 25, was of key importance for understanding the future of the Iranian nuclear accord.
"It is clear that the US position at this meeting and further regarding the JCPOA, the readiness of the United States to continue fulfilling its obligations will influence the stability of the deal and the progress in its implementation," Voronkov said, stressing that Russia remains a strong supporter of the deal.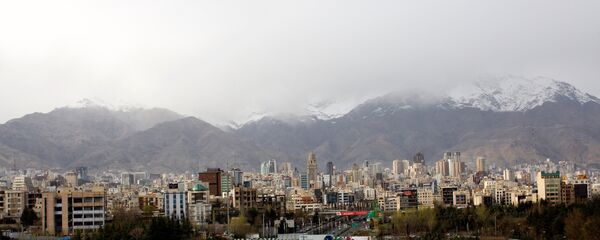 Tillerson said Wednesday the JCPOA
"fails to achieve" the objective
of non-nuclear Iran and "only delays" Tehran's goal of becoming a nuclear state.
On July 14, 2015, Iran and the P5+1 group of countries, comprising Russia, China, the United Kingdom, the United States, France and Germany, signed the JCPOA to ensure the peaceful nature of Iran's nuclear program. Under this agreement, Iran stated that it would not further seek to develop or acquire nuclear weapons in exchange for the gradual lifting of international sanctions.
However, the United States imposed new sanctions against Iran in February 2017 after a medium-range ballistic missile test has been carried out by Tehran in late January.
"It [JCPOA] was built on a broad compromise and taking into account the positions of all parties. The destruction of such a mechanism will not add stability both in the region and in the global dimension," Voronkov said.