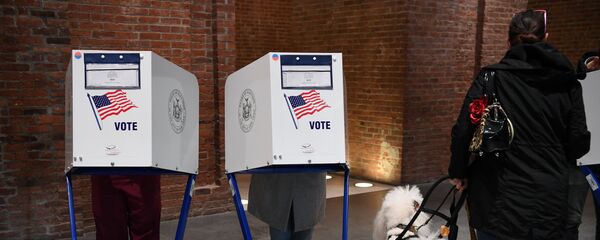 MOSCOW (Sputnik)
–
Accusations against the Russian Institute for Strategic Studies (RISS) of election interference in the United States are unfounded, Russian Senator Oleg Morozov told Sputnik on Thursday.
"This is an attempt to give away normal analytical work as subversive activity. An absolutely worthless story in terms of logic that has no basis in reality," Morozov said.
Morozov went on to point out that dozens of similar think tanks operate in Europe and the United States and analyze the political situation, which, according to the senator, is not considered to be interference in the election process.
His comments came a day after the Reuters news service cited three current and four former US officials alleging that RISS circulated two "confidential documents" ahead of the November 2016 vote. The June and October documents were described as a "plan to swing" the US presidential election. US intelligence officials were said to have acquired the RISS-drafted documents.
According to the media outlet, the first document allegedly recommended that the Kremlin initiate a propaganda campaign on social media, and that Russia's state-run media persuade US citizens to vote for a candidate less critical to Russia than former US President Barack Obama.
The second document reportedly said that Democratic presidential candidate Hillary Clinton had greater chances to win the election. As such, the paper allegedly called on the Kremlin to change the course of the campaign and intensify the information flow to undermine the US electoral system's legitimacy and damage Clinton's image and reputation, the media outlet reported citing US officials.
According to the publication, the Obama administration's conclusion that Russia meddled in the election process and accusations of cyber attacks against Clinton's campaign staff were mainly based on these documents.
On March 20, Federal Bureau of Investigation (FBI) Director James Comey confirmed that the institution was conducting a probe into Russia's alleged interference in the 2016 US presidential elections.
Russian officials have repeatedly denied Washington's accusations. Kremlin spokesman Dmitry Peskov refuted any allegations about Russia's alleged involvement in US election process and said that Russia did not cooperate with US President Donald Trump's staff during the election campaign.
Never miss a story again — sign up to our Telegram channel and we'll keep you up to speed!