DAMASCUS (Sputnik) — Assad told Sputnik that over 50 percent of Syrian air defenses had been destroyed by terrorists.
"We don't have to give a precise number now, because as you know it's military information, but I can tell you more than fifty percent," Assad said of the destroyed air defense systems.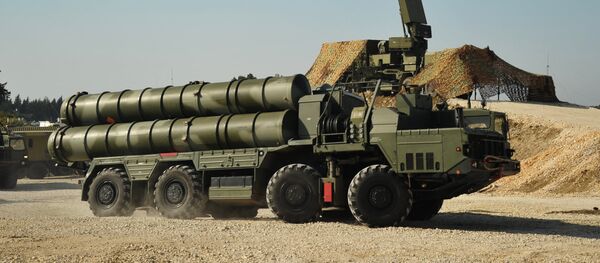 He explained the systems' inability to take down US Tomahawk missiles on April 7 as "technically complicated because the missile must see its target."
The Syrian government forces currently possess Soviet-made S-200 surface-to-air missile systems, also known as SA-5. The Soviet air defense complex is aimed to defend large spaces from potential enemy's bombers and other strategic aircraft.
"Technically, it's complicated, because the missile must see its target, let's say, our missile, and to see it you need a radar that can see every angle of the country which is impossible because you're talking about terrain and topography, and as you know the cruise missiles use [the] terrain in order to hide from the radar," Assad said.
Terrorist attacks were the second reason behind the Syrian air defense system's inability to shoot down the Tomahawks, Assad added.
"At the very beginning of the attacks, they started by destroying the Syrian air defense, which has nothing to do with what they called it that time the "peaceful demonstrations." Most of the air defense are outside the cities in outlying areas, so they started attacking that air defense and it was affected dramatically during the crisis," he said.
Russia has partially compensated Syria for its air defense systems, approximately half of which had been destroyed by terrorists, Assad told Sputnik.
"Of course, the Russians, through their support to the Syrian Army, they compensated part of that loss with quality armaments and air defense systems."
Moscow's compensation of Damascus' lost military assets is "not enough when you talk about a full country," Assad clarified.