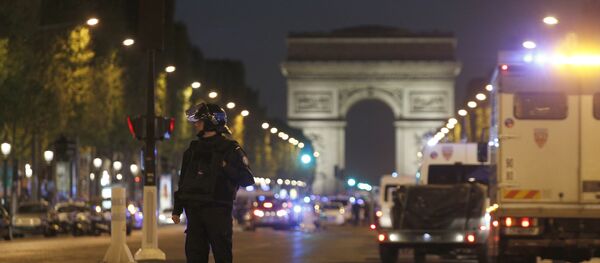 MOSCOW (Sputnik) – ​On Thursday night, 
a shooting
 was carried out at the Avenue des Champs-Elysees in the French capital, leading to the death of one police officer. Two other police officers and a woman, who was passing by, were injured.
Daesh terrorist group has reportedly claimed responsibility for the Paris attack. Police are now checking for any possible accomplices that the shooter could have had.
"A piece of paper near the body of Karim Cheurfi which obviously came out of his pocket contained a handwritten message defending the cause of the so-called Islamic [State] group," Molins said, as broadcast by the CBS News channel.
Molins confirmed that the shooting's perpetrator was identified as 39-year-old Karim Cheurfi as his identity document and fingerprints were found at the scene.
Moreover, the Paris prosecutor said that nevertheless, the suspected attacker had never shown any sign of radicalization despite having long history of police records.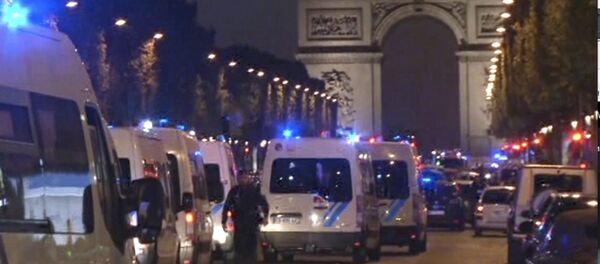 "He was not on the security watch list and had shown no signs of radicalisation despite his many years in prison."
According to Molins, the French anti-terrorist office received information received information in January that gunman Karim Cheurfi was seeking weapons and had suggested his desire to kill police officers. The authorities launched an investigation against him, yet the evidence was not sufficient to lead to detention.
"At this stage, no link to any extremist Islamist movement had been discovered. However, his criminal record justified continuation of the investigation … His police record shows four convictions," Molins said, as broadcast by the CBS News channel.
During the 14 years he spent in prison, Cheurfi showed no signs of radicalization.