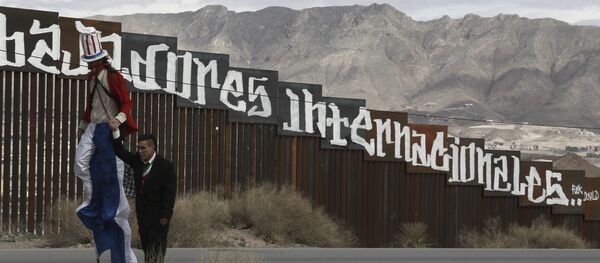 WASHINGTON (Sputnik) — Prototypes for US President Donald Trump's southern border wall with Mexico are expected to be built by late spring, Department of Homeland Security Secretary John Kelly said.
"Contracting is a pretty complicated business in the federal government, unfortunately too complicated, but I think by late spring, early summer we'll have some prototypes and then we'll be able to move forward into the summer," Kelly told Fox News regrading construction of the border wall.
Kelly added that about 100 companies in the United States are putting together prototypes.
Building a stronger border wall on the US-Mexico border was one of Trump's key campaign promises to improve efforts to deter illegal immigration, drug trafficking and other illegal activities.
On January 25, Trump signed an executive order on the construction of the US-Mexico border wall.