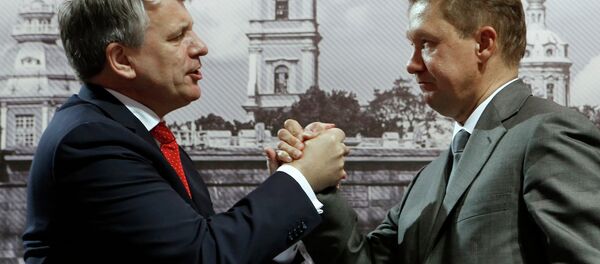 TOKYO (Sputnik) – Abe is scheduled to meet with Russian President Vladimir Putin during the prime minister's visit to Russia on April 27-28.
Discussions on joint oil and gas exploration are expected during Abe's visit, as well as an agreement between Japan's Mitsui corporate group and Russia's R-Pharm pharmaceutical company, the Yomiuri Shimbun newspaper said on Saturday, adding that overall, agreements on the implementation of around 20 joint projects are expected.
In the spring of 2016, Abe presented an eight-point bilateral economic plan during his visit to Russia, covering such areas as oil and gas development, and the modernization of ports and airports in the Russian Far East.
During Abe's December 2016 meeting with Putin in Japan, about 80 documents, including on bilateral economic cooperation, were signed.