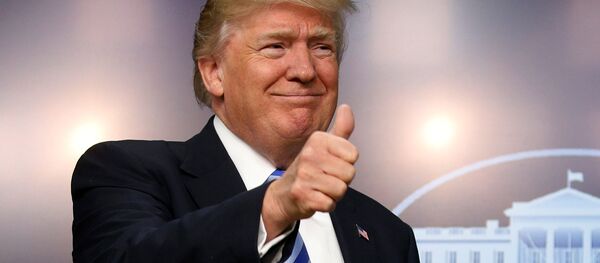 The Joint Comprehensive Plan of Action (JCPOA) does not achieve its goal of keeping Iran from obtaining a nuclear weapon, Tillerson told reporters on Wednesday.
"The JCPOA fails to achieve the objective of non-nuclear Iran. It only delays their goal of becoming a nuclear state," the State Secretary said.
Tillerson added that the JCPOA ignored all other serious threats from Iran.
He also accused Tehran of sponsoring terrorism, cyberattacks and human rights violations.
"Iran is the world's leading state sponsor of terrorism and is responsible for intensifying multiple conflicts and undermining US interests in countries such as Syria, Yemen, Iraq, and Lebanon, and continuing to support attacks against Israel," Tillerson said.
Earlier on Wednesday, the White House announced President Donald Trump had ordered a 90-day interagency review of the JCPOA that will evaluate Iran's compliance with the deal.
Moreover, a day earlier, the State Department issued a statement saying that as of April 18 Tehran complies with all its obligations under the agreement.
Trump has long been known as a vocal critic of the Iranian nuclear agreement, describing it as a "bad deal" and calling for a revision.
On Wednesday, White House Press Secretary Sean Spicer said that Trump had ordered a 90-day interagency review of the JCPOA that will evaluate suspension of sanctions related to Iran.
According to Dmitry Solonnikov, director of the Institute for Modern State Development, this new surge in anti-Iranian sentiments in Washington is related to US support for its allies in the Middle East.
"In this situation, Trump first tries to make good on his promises before, first of all, Israel and Saudi Arabia. Trump's criticism is focused on Tehran's policy towards these two countries, in particular Iran's actions in Libya and Yemen. Washington regards the threats coming from Libya and Yemen to Israel and Saudi Arabia as strategic," Solonnikov said in an interview with Radio Sputnik.
What is more, according to the expert, Iran is on the verge of a presidential election and Washington is teetering on the edge.
"As I see it, the US is trying to walk on the razor's edge. On the one hand, Washington shows support for its strategic allies in the region. On the other hand, the US does not want the fundamentalists to return to power in Tehran. This is why any serious decisions have been delayed for 90 days," Solonnikov pointed out.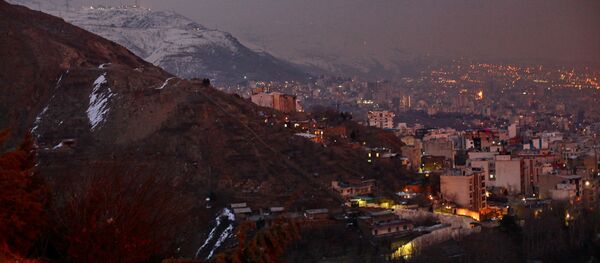 He explained that if the whole "architecture" built after the Iranian nuclear agreement is ruined then President Hassan Rouhani's positions will be seriously weakened.
"In this case, the US would have to face firm opposition within Iran if after the election the fundamentalists came to power. Washington does not want that, and it will wait for three months, and then will try to reach a deal with the new Iranian government," Solonnikov said.
On July 14 2015, Iran and the six international mediators reached a historic agreement on the settlement of the long-term Iranian nuclear problem. The JCPOA was adopted, the implementation of which removes the previously imposed economic and financial sanctions by the UN Security Council, the US and the European Union from Iran. The plan came into effect on January 16, 2016.
Never miss a story again — sign up to our Telegram channel and we'll keep you up to speed!