GENEVA (Sputnik) — Switzerland is prepared to host Yemeni peace talks should a ceasefire regime be established in the country, Didier Burkhalter, head of the Swiss Federal Department of Foreign Affairs, said Tuesday.
"If a ceasefire is established, there is hope of resuming peace negotiations. And Switzerland is ready to host them at any time on demand," Burkhalter told reporters.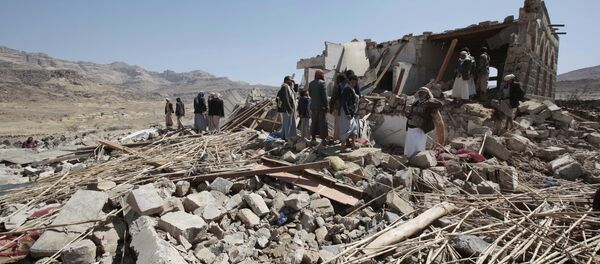 Yemen's civil war between the internationally recognized government of President Abd Rabbuh Mansur Hadi and the Houthi movement backed by army units loyal to former President Ali Abdullah Saleh erupted in March 2015. Shortly after the outbreak of the conflict, the Saudi-led coalition of mostly Persian Gulf countries launched airstrikes against the Houthis at Hadi's request.
The UN Office for Coordination of Humanitarian Affairs (OCHA) characterizes the situation in Yemen as "the largest humanitarian crisis in the world" with 18.8 million people in need of humanitarian or defense assistance, including 10.3 million who require immediate aid to save or sustain their lives. According to the OCHA, the 2017 Yemen Response Plan is only 14.4 percent funded.