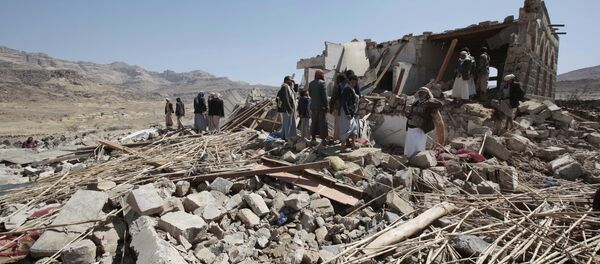 GENEVA (Sputnik)
–
Ankara will contribute $1 billion for humanitarian assistance to ease the political crisis in Yemen, Turkish Deputy Prime Minister Veysi Kaynak said Tuesday.
"I would like to announce that Turkey will allocate $1 billion for aid to Yemen," Kaynak said at the UN High-level Pledging Event for the Humanitarian Crisis in Yemen, a UN event co-hosted by the governments of Switzerland and Sweden, taking place in Geneva on Tuesday.
The Turkish politician added that in 2010 the Turkish government pledged to contribute $200 million to developing countries, however, it eventually allocated more than $2 billion. Among Ankara's actions to improve the humanitarian situation in Yemen is the creation of field hospitals as well as medicine supplies, Kaynak noted.
Yemen has seen a brutal conflict between the government and the Houthi movement, backed by army units loyal to former President Ali Abdullah Saleh, since 2014.
The UN Office for Coordination of Humanitarian Affairs (OCHA) characterizes the situation in Yemen as "the largest humanitarian crisis in the world" with 18.8 million people in need of humanitarian or protection assistance, including 10.3 million who require immediate assistance to save or sustain their lives. According to the OCHA, over $2.1 billion is needed to provide life-saving assistance to Yemenis in 2017 as this year's Yemen Response Plan is only 14.4 percent funded.
Never miss a story again — sign up to our Telegram channel and we'll keep you up to speed!