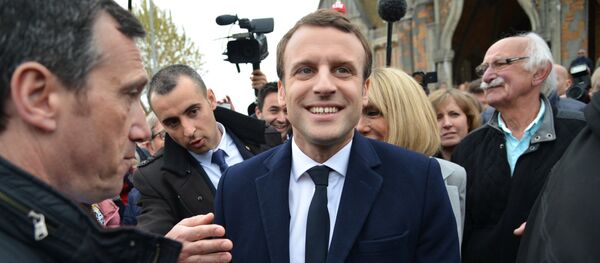 MOSCOW (Sputnik) — Striking workers at a Whirlpool plant in centrist presidential candidate Emmanuel Macron's hometown of Amiens booed the candidate as paid an impromptu visit to the factory shortly after right-wing presidential candidate Marine Le Pen conducted her own unannounced visit earlier in the day, local media reported Wednesday.
On Tuesday, media reported that Macron had considered visiting the Amiens city's plant, even though the visit was not included in his official agenda.
According to BFMTV, on his way to meet with representatives from the workers union in the French Chamber of Commerce on Wednesday, Macron decided to make the trip down to the factory where about 60 employees have been striking since Monday against the factory leadership's plan to shift the plant's production to Poland.
"The answer to what is happening to you is not ending globalization and closing the borders, do not be mistaken, those who are telling you that are lying," Macron said as quoted by the outlet referring to Le Pen's election promises regarding stricter border controls.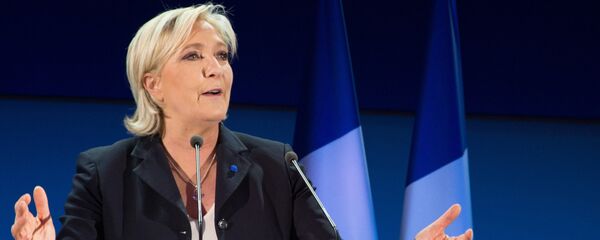 Macron added that he had not arrived to make big promises, but the candidate did warn Whirlpool employees that if Le Pen was elected president, the factory would surely be shut down.
During Le Pen's unannounced visit to the factory, where she had been met with enthusiasm, she accused Macron of protecting the interests of oligarchs.
According to the French Interior Ministry, Macron won the first round of the presidential election on Sunday with 24.01 percent of the vote, while Le Pen came in second with 21.3 percent. Both candidates will advance into the run-off election on May 7.