WASHINGTON (Sputnik) — The tribute titled "Celebrating Slava – Apostle of Music and American-Russian Cultural Cooperation" was organized on Tuesday by the American-Russian Cultural Cooperation Foundation (ARCCF), and featured Russian and Azerbaijani ambassadors to the United States Sergei Kislyak and Elin Suleymanov, former US Senator Richard Lugar, as well as former World Bank President and President Emeritus of the Kennedy Center James Wolfenson among others.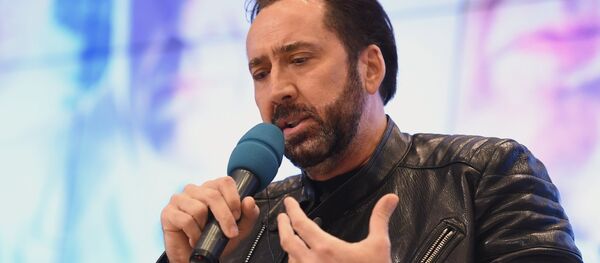 20 September 2016, 12:26 GMT
The speakers shared their memories about Rostropovich, whom many called Slava.
Some 100 Russian and US friends and fans of Rostropovich also listened to US virtuoso cellist Lynn Harrell, and renown Russian cellist Borislav Strulev accompanied by Grammy award nominee jazz accordionist Victor Prieto.
ARCCF's Executive Director Alexander Potemkin told reporters that the response to the invitation to participate in the tribute evening was great from both countries.
"We had so many people who wanted to come, that we couldn't even accommodate them all," Potemkin noted.
Potemkin stressed that Rostropovich was a symbol of music of both Russia and the United States, and also of Azerbaijan, the country where he was born.
"He was a son of three countries," he said. "He left his mark on history. People know and remember him, and I am sure they always will."
Suleymanov as many other speakers pointed out that Rostropovich untied many nations and cultures.
"Maestro Rostropovich is a person who has united so many cultures, so many people, so many countries together by being himself," the ambassador said. "That person himself is a connecting person."
The guests also remembered that Rostropovich hoped and dreamed that Russia and the United States would have good relations.
Suzanne Massie, a US author and former adviser to Ronald Reagan, believes that Rostropovich would not sit still right now amid the tense relations between Washington and Moscow.
"He was a great patriot of his nation. That's why, I think, he'd be fighting a lot right now," Massie stated.
Archpriest Victor Potapov, Rector at the Russian Orthodox Cathedral of St. John the Baptist and close friend of Rostropovich told Sputnik that the musician could do a lot now to improve the US-Russia relations.
"He is very needed today," Potapov said. "He represented the best side of Russia. He was the ambassador of culture and spirituality. He could really do a lot to make the relations between our countries better."
Potapov stressed that while Rostropovich was self-confident, he was a very religious man.
"He prayed before every performance," he noted. "He contributed to the building of our church, and donated five bells for it. He is also a godfather of my daughter Sofia."
Kislyak pointed out that Rostropovich was an outstanding musician, citizen and human being.
"We have a saying in Russia that a person lives as long as he or she is remembered by friends. And this event is exactly about a memory of one outstanding person who is a legend not only in music but also as a citizen, as a human being," the ambassador said. "For me, Slava, a great musician, a great Russian citizen, a great person of the world is still alive, and I hope he will continue to be so for generations to come."
Born in on March 27 in Baku, Azerbaijan, into a family of musicians, Mstislav Rostropovich studied at the Moscow conservatory along with Soviet greats Sergei Prokofiev and Dmitry Shostakovich.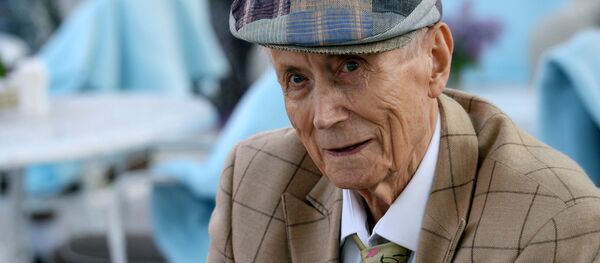 He was forced into exile and deprived of his Soviet citizenship in the 1970s for supporting dissident writer Alexander Solzhenitsyn and criticizing the lack of artistic and intellectual freedom in his homeland. He and his family left for the United States in 1974 and did not return until 1990 and his citizenship was restored.
For 17 years, from 1977 to 1994, Rostropovich was musical director and conductor of the US National Symphony Orchestra in Washington.
Rostropovich died of intestinal cancer on April 27, 2007, a month after he had celebrated his 80th birthday.
Rostropovich was a recipient of 125 awards from different countries, a member of six music academies, a Doctor of Music of 38 different world's universities, the founder of a foundation to improve the health of sick children worldwide, and an ardent fighter for democracy and human rights.