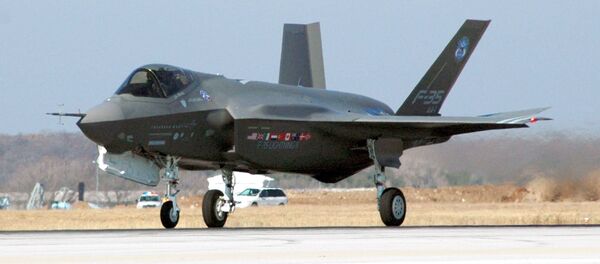 WASHINGTON (Sputnik) — Lockheed Martin has received a nearly $19 million contract from the US Navy to carry out information technology integration work on the fleet of F-35 Lightning II Joint Strike Aircraft operated by the Japan Self-Defense Forces, the US Department of Defense said.
"Lockheed Martin Aeronautics Company [of] Fort Worth, Texas is being awarded [an] $18.8 million… contract to provide additional sustainment, integration and… database production in support of the F-35 Lighting II Joint Strike Fighter for Japan," the announcement stated on Wednesday.
The services will be provided under the Foreign Military Sales program and are expected to be completed in May 2019, the Defense Department added.