WASHINGTON (Sputnik) — Japan urges all members of the United Nations Security Council to apply additional pressure on North Korea to achieve denuclearization of the region, Japanese Foreign Minister Fumio Kishida said at a ministerial briefing on Friday.
"Japan calls on all member states to increase pressure on North Korea through rigorous and thorough implementation of relevant Security Council resolutions," Kishida stated.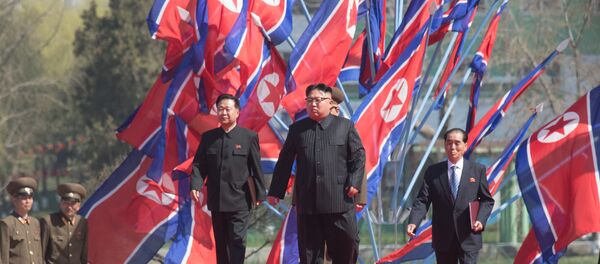 Tensions surrounding North Korea's activities with both nuclear and ballistic missiles have escalated in recent months after Pyongyang conducted a number of nuclear tests and ballistic missile launches in violation of UN Security Council resolutions.
The most recent missile launch by Pyongyang reportedly took place early on April 16 but, according to South Korea's Joint Chiefs of Staff, it ultimately failed.
In response to the growing tensions in the region, the United States sent a naval group led by US aircraft carrier Carl Vinson to the Korean Peninsula. On April 14, US media reported that Trump might order a strike against North Korea if Pyongyang decided to carry out another nuclear weapons test.